I am Spartacus… Or at Least I Used to Be…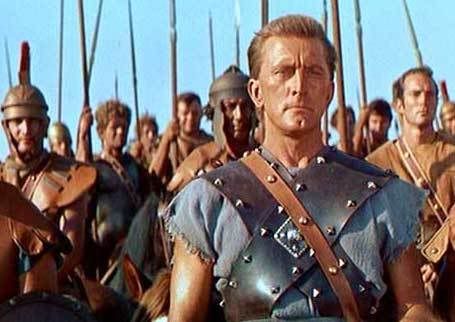 Last week, and I sat down with a few friends and watched Stanley Kubrick's Spartacus. Spartacus, a 3-hour epic gladiator starring Kirk Douglas movie that included an overture and intermission due to its length, is one of 's favorite films and was recently released in a Criterion edition DVD, marking its greatness for all to see. For those of you not familiar with the Criterion Collection, they're remastered DVDs of the greatest and most influential films of all time complete with some of the best special features ever collected. This greatness is from a film studies perspective, so some of these films, while impressive, interesting or amazing, are not always the most entertaining.
"Spartacus was made 40 years before that piece of crap Gladiator," said to us, "and yet it did everything better. The fights scenes are better since you can actually see what's going on. The score is more impressive. The acting is better. The plot is better. There's a real love interest. I simply don't understand how Gladiator could win best picture."
If you ignore every sentence except the last one, I'd completely agree with . Gladiator shouldn't have won best picture in 2000 (even Ridley Scott's follow-up Kingdom of Heaven was a better film). In fact, that was the reason why I boycotted the oscars until this year. How could Ridley Scott's shallow, mediocre action film starring Russel Crowe (who didn' impress me until A Beautiful Mind the following year) win Best Picture when the Coen Brothers had made O Brother, Where Art Thou? that same year? It was a travesty and a sham.
Spartacus was nominated for 6 Academy Awards in 1960 and won 4, though Best Picture was not among them. The Apartment starring Jack Lemon won Best Picture that year, marking the last time that a comedy would win Best Picture two years in a row (Marilyn Monroe's Some Like It Hot won in 1959). Spartacus did win Best Picture at the Golden Globes that year.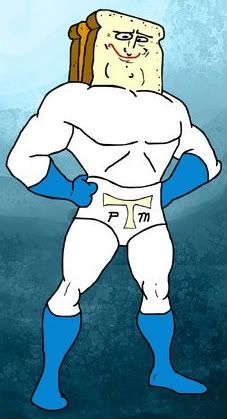 Perhaps it's the fact that film has come so far in the past four plus decades, but while Spartacus was entertaining and well made for its time, it simply wasn't that impressive to me. Kirk Douglas was statuesque and imposing. His facial contortions were often slightly too chiseled and melodramatic for my tastes, a feature that was incessantly mocked by Ren and Stimpy's Powdered Toast Man. Some of the supporting cast members were often stale and rigid. And while the sets, costumes and colors were impressive, they simply don't hold up in comparison to modern film thanks to new techniques and innovations, including Kubrick's own Barry Lyndon, which was the first film to use only natural lighting.
---
If there's one thing I've learned from baseball, it's that you can't compare different eras. The deadball era of the early 1900s gave us stars such as Shoeless Joe Jackson, Ty Cobb, Honus Wagner, and Christy Matthewson. Comparing their stats to players just twenty years into the future simply doesn't work. Babe Ruth slaughtered the previous home run record when he hit 60. By the 70s, greenies, a speed-like drug, helped fuel the Big Red Machine. By the late 80s we had entered the steroid era. Every time the technology and athleticism improved, it became harder to compare those players with the previous era.
The same is true for film.
Contrary to 's assertion that Spartacus is better than Gladiator in every way, you simply can't compare the two. Spartacus arrived during the early years of color film. Mass amounts of makeup were needed to make sure everything was bright and looked good. The camera was still large and heavy. Crane shots and rail shots were difficult and expensive, making most films static in comparison to their modern counterparts. Acting was still converting itself from it's silent film emotive roots, and many of the actors of the day had gotten their start on stage, where sweeping gestures and melancholy stares toward the audience were the standard. Speech was crisp and clear, each actor perfectly stating their lines so the primitive microphones could properly pick up the words without error. Even gibbering fools blathered in clear words.
Gladiator, on the other hand, was one of the first Western films to embrace Hong Kong style choreography and cinematography for fight scenes–something that became far more blatant the following years thanks to fellow 2000 Best Picture Nominee Crouching Tiger, Hidden Dragon. The camera was often purposefully whip-panned, shaken and cut quickly to keep the audience on their toes and make them feel more like they were in the midst of the action. It featured sprawling Italian landscapes and authentic garb since shooting on location and aiming for realism was the mode of the day. The actors could mumble or speak normally as microphones were good enough pick up everything (and every scene would be redubbed clearly later). Even Russel Crowe's poor speech patterns were clear enough for audiences.
Perhaps we've become complacent in our appreciation of modern film. So many people deride mediocre films of today that would've stunned and amazed audiences of the 1950s. Imagine taking Gladiator back to 1960 and showing side by side with Spartacus. At the end, which film would people leave the theatre talking about? Which would they be amazed by? Would Spartacus even register as a good film along side this stunning work of modern technology? We take for granted the quality of work being produced today. Certainly, there are still our Snakes on a Planes and Hostels that would confuse, disgust or alarm audiences of previous eras, but for the most part we're blessed with a quality of film and television unrivaled at any previous time.
Next time you feel nostalgic for an old film when a modern one doesn't live up to expectation, remember that the best films are the ones that learn to integrate the great aspects of classics with the best parts of modern film.