A Valentine Treat for Those of You Sick of Valentine's Day
An Ode to MacGyver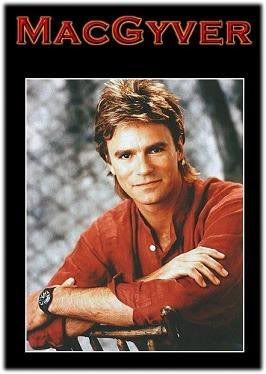 There I stood, weak and weary, my smile askew, though slightly cheery,
Carefully avoiding all the customers there in the store,
In front of me, it sat their waiting, the challenge very much sedating,
as the scale sat in parts spread across the storeroom floor.
"What the fuck are all these parts sitting on the storeroom floor?"
It's just the scale, nothing more.
For, you see, the scale was broken, and though I'd rather have been toking,
I began to search for tools in each and every storeroom drawer.
The phillips head was all we had there, leading me to feel much despair.
Said my boss, "Check Receiving. They have tools there, I'm sure."
So I wandered toward the back to check the kits they kept in store,
through every case and tools galore.
The ratchet there was nearly right, but instead, it was too tight,
keeping me from loosening the bolts and making it a chore.
The pliers missing from the kit made me to wearily say, "Shit,"
and pray the tools I required were hiding elsewhere in the store.
"Have you checked up in the cafe? That's a place you should explore."
Seething now, I muttered, "Whore."
Checking 'neath the cafe sink, I found no tools, just a stink,
and realized I lacked the tools to complete this lengthy chore.
I wandered back to my department. Though without tools, I was still hell bent.
Fixing this damn scale simply wasn't something I'd ignore.
"Perhaps I have the tools here in normal objects in the store?"
This I thought, and nothing more.
Quickly thinking like MacGyver, my mullet bouncing with desire,
I began to dig through every nook and cranny there within the store.
A binder clip and rubber band I soon found sitting in my hand,
And like MacGyver, inspiration hit that I could not ignore.
"I can't believe I didn't think of doing it like this before!"
As I worked, my boss said, "Score!"
Soon the scale was back together, working just as good as ever,
Thanks to magic brought by glory found on great TV of yore.
And though my quick fix worked for now, thanks to MacGyver, I knew how
To fix the scale and make the problem disappear right out the door.
If you ask me to explain it, here's the answer you'll implore:
"A binder clip, and nothing more."