Practice Only Matters If You're Planning to Play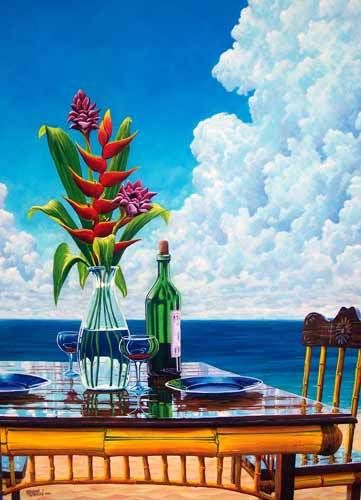 I looked at her and said, "I hate to admit it, but I don't think you're woman enough for me."
She smirked back. "Is that so?"
"No." I shook my head. "You're way out of my league. I am a study in passing competence. My expectations float slightly above Everest, cloaked in a misty dew that constantly keeps my frozen fingers at bay."
"Does that make you the sherpa?"
"No. I think alpaca is a Boston politician. I'd be a failure as a sherpa." She giggled and smiled.
"Al Packer, huh?" Her slight Southern drawl lilted as she tried to mimic my harsh Boston accent. "I'm sure you'd do alright as a sherpa. After all, you are a study in passing competence." I glared at her, my eyes narrowing with mock annoyance. "You see what I did there? I just threw your words right back at you."
"Thanks for the explanation." I took a bite from my plate to keep my mouth from ruining the moment, sarcasm dripping thickly off my fork. The murmur of the restaurant filled in the emptiness in the conversation. I tried to savor the moment: the vivid flavors dancing on my tongue; the last warm sunlight of summer sprinkling through the windows; hope balancing like a high wire act in front of me.
"You're right that I'm out of your league," she said bringing me back to reality.
"I know. But I could love you like no one else."
"Too bad you'll never get the chance to."
My smile slowly faded. "Perhaps," I replied. "Just let me enjoy the infinite possibilities for the moment."
"Hey Ben!" my friend called as he approached from across the restaurant. " I thought I heard your voice. Mind if I join you?"
"Not at all," I said, a little disappointed the perfect moment had passed.
"Who were you talking to?" he asked as he slid into the empty seat at my table for two.
"Just rehearsing," I replied. "Just rehearsing."
« On God, a Purpose, and Free Will