A Perfect Life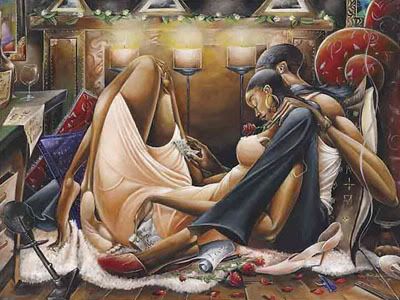 I want a perfect life:
A couple kids and a wife, a nice home in the city where we'd live to our delight.
I want a scenic view
from a cozy balcony with a bench or a swing;
it would be so bourgeoisie.
I want a kitchen I can cook in, and a bar with beer, scotch and gin,
and some crystal for the parties that will start right as we slink in.
I want some nice clothes:
A good suit or two or three, but not something off the racks; I want it tailored just for me.
I want a closet I can walk through with a rack for ties and nice shoes.
I want choose from all the hues that I could ever think to use.
I want a daughter,
perhaps more than one
cause wouldn't it be fun to make her pissant boyfriends run.
I'd give mean speeches
that scare the living daylights out of every little bastard who's been eyeing my girl's headlights.
I'd be loving, I'd be caring.
I'd be always interfering, cause I'm not the kind of father who they'd get past without daring.
I'd be adamant
that she learn her baseball well so she'd surprise all the guys with stats and blow them all to hell.
I would use dirty underhanded little tricks to have my way
and teach my girl the things she needs so she won't be cliche.
I want a good job
where I'd never need to hob knob
or kiss ass just to surpass all the low-down upper class crap.
I want to work
for respect and not for perks cause if they're nepotistic jerks I'm pretty sure I'll go berserk.
I want a paycheck,
Better yet an occupation.
Something I could use to pay for my kids' education.
I could make a nice donation to some non-profit foundation
and have enough left over for a very nice vacation.
I want stability;
enough money to live happily:
a bank account, good credit scores, and financial tranquility.
I was a solid group of buddies who'd play poker every weekend
and a good friend I could depend on to keep up with the geek trends.
I want community,
one that fosters man's good will cause it'd be really nice to chill with all the people from our ville.
I want a perfect life,
and maybe it's a lie,
but until I feel fulfilled
I'll keep searching till I die.