Confidencially Speaking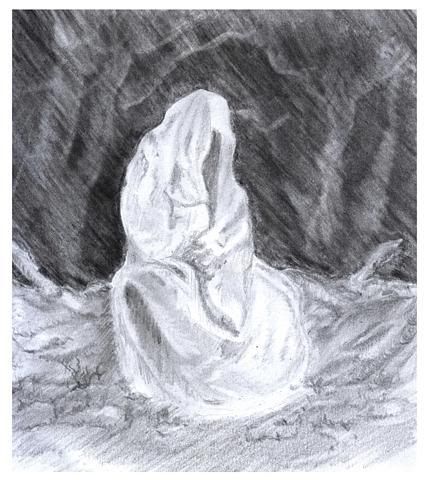 There's something immensely wrong with society when it comes to love, sex and relationships. For years people told me that when I was older everything would come easier, but it seems like just the opposite.
Before I lost my virginity, there was always the understanding that it would happen and it would be fine. Sex would always be fun and enjoyable and if I were truly a good guy, I'd find someone whom I could make happy and who would make me happy. It was all a matter of time. Now, with a quarter or more of my life gone, I call bullshit. I've had two reasonably healthy relationships, several unhealthy ones, and a number of outright failures. And unlike my innocent days before sex was reality, I get more and more unsure of myself and less and less interested relationships in general.
My freshman year of high school at Boston University Academy, we ate lunch in the Student Union food court. We had a little room at the back reserved for us, but most of us ate along side the college students. Our student IDs doubled as student cash cards that could be used at everything from the overpriced Burger King (who, oddly enough, had a real location two blocks away that charged significantly less) to the small bagel stand right by the entrance. When we ran out of money, we could have our parents fill the card back up, something which I requested several times after spending all my money at D'Angelo & Chips.
One of the major benefits to sharing the George Sherman Union with college students was the ability to harass them in different ways. From asking for homework advice to "tripping" and dumping our drinks all over their open textbooks, our entire class was virtually shameless in exploiting the fun opportunities around us. One of our favorite games was having me, who looked the oldest and was in no lack of confidence at that age, ask out random college girls. That first year, I must've asked out nearly 200 girls, feeling no fear of rejection as it was more a joke than real. Of course, this did lead to two awkward dates with cute coeds that involved the line, "You're a freshman? ME TOO!" This was soon followed by the sad realization that I was 15 and a freshman in high school, once to her chagrin and once to her dismay.
At the end of Freshman year, I was 6'0 tall and 225 lbs. Soon thereafter, I was booted from BUA for low grades and a cheating incident. My shame at my "voluntary" expulsion extended far beyond the obvious. Having wasted my opportunity at BUA, my parents decided I would return to public school where all my elementary school classmates were now a grade ahead of me (thanks to repeating 7th grade for no reason). This was enough to keep me as far under the radar as I could. I hid in the library during lunch, avoiding any social contact that might embarrass me further. I would duck across to the gym and silently shoot hoops for hours before and after school, making it essential to be slightly late to class each morning to avoid possible conversation. And beyond the emotional stunting that 2-years at an all-boys boarding school during the prime of puberty, I felt embarrassed about my body, having gone from a tall athletic boy to a chubby teen.
Shortly after Christmas break, I couldn't hold my personality and ego back, instead choosing to become a class clown who's biting wit attacked and slashed at every preconceived notion my horrid English teacher ever had about high schoolers. Through this outpouring of genuine ire I attracted my first friends at Brookline High, including the first girl I would seriously fool around with. Unfortunately, both for me and her, she was emotionally scarred from her first sexual experiences, and I became more a shoulder to cry on than a friend.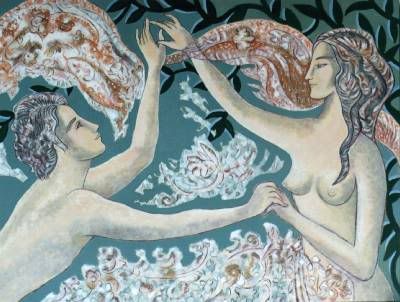 The following summer, while on a one month tour of Israel with a Jewish sports program, I lost my virginity to a very nice girl whom I'd never see again after returning to Boston. Sadly for me, as bad as the sex was (and it was not enjoyable for me in any way the first few times), the relationship was probably one of the healthiest I've ever had. Upon my return, I didn't brag about my deflowering as, quite frankly, the act itself was very disappointing to me. When the topic finally made the rounds with my friends, many of them were wary and more still couldn't believe the sex wasn't good. I'd like to think there are some people who die with this innocent idealism still in place, though I'm doubtful.
After several crushes and one very direct rejection from a girl so astounded that I, a person who had barely spoken to her prior, would ask her out, I ended up falling in love for the first time with a close friend. Of course, being naive, I didn't realize it until it after it was gone, partly out of my stupidity for not acting upon or expressing my feelings and partly out our collective ignorance. Needless to say, our relationship has been tenuous and rocky ever since.
The summer after high school, I became the object of adoration of several of my co-counselors at camp thanks being able to knit and how much I enjoyed working with kids. Sadly, this never translated into much, as the one person I actually dated was seven years my senior and eventually decided I wasn't what she was looking for.
College, to me, represented a fresh start with many more prospects. Unfortunately, Boulder is no place for people who are average to below average in attractiveness. Boulder boast the thinnest city in the thinnest county in the thinnest state in the US. Beyond that, it is chock full of beautiful people. The wealthy residents have spoiled children and all this attracts more beautiful people. Those who don't seem to belong either choose elective surgery or eventually leave due to the dismal prospects.
My first attempts at romance and friendship at the University of Colorado were utter failures. From my floormate with whom I went to my first party (and spent the entire evening trying to keep tabs on her due to a weaselly Junior who had his eye on her) to the married girl in my Astronomy class whom I asked out despite noticing the plain gold band on her ring finger, I was a mess. I even fell for a girl whom I wasn't physically attracted to (at the time), and revealed this in a drunken revelation (and then again four days later when she admitted she didn't remember the evening). Rather than anything being easier, as I had been told, aging only made things worse.
By the time my sophomore year rolled around and I was living off campus, I had become a successful matchmaker for everyone but myself. When my roommates and I pooled our resources to buy a communal, CostCo-size box of condoms for the house, only to have them all used by one of us in the course of a month, I decided to just give up. Of course, it's only when you're not looking that you find something and that lead to horrendously awkward relationship I chronicled in "Manipulating the Game".
Of course, my relationships haven't all been failures. I had an excellent relationship over the course of a summer with a good friend from high school that I'm pretty sure was therapeutic for both of us. The one downside being that her current boyfriend forbids her from seeing me when I visit home out of fear or jealousy or something of the sort. I had a wonderful relationship that would've worked had she not felt trapped with her current boyfriend (and then separated from me by a couple thousand miles). I had a very good if brief relationship with a friend of a friend whom I was totally enamored with (and still am intellectually), but it was understood that it wasn't a long-term option for either of us.
Most recently, I've had several unrequited experiences (either on my part or on their), a fuck-buddy agreement that was so unfulfilling I doubt I'd consider another, and several near-misses due to my horrific financial situation and bad scheduling. Regardless, it's not looking good.
All of this brings me back to the main point that my confidence continues to fall with each passing day. What was once a complete and utter confidence that someone would and could find me sexually attractive has waned into a belief that the vast majority of the time it's not going to be mutual. What was once a deep-felt belief that I was god's gift to women in bed (or at least could convince them of that temporarily through witty reparte) has become a sneaking suspicion that I'm trapped in a Shakespearian Porn as a tragic sexual hero, destined to doom myself to a life of masturbation. Perhaps most daunting of all the evidence I see in my past escapades is an utter similarity to my dad's best friend Ralph, a perennial bachelor.
While some of my friends are getting married, playing the field, or even sleeping around with no intention of a serious relationship, I sit here hoping, my standards driven up by the city I live in and my prospects driven down by my post-Baccalaureate failings at life. Perhaps I'm alone in my ever-growing uncertainty in my own worth, but for some reason my awareness of my lessening value and my low self-esteem do nothing to deflate my ego and my belief that both employers and women should be able to see the value I've seen in myself.