Holding Court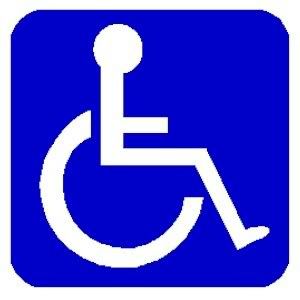 There was a group of us who would meet on the court in the playground before school each day. For the forty-five minutes before we were dragged in to class, we'd play pick-up games of basketball. Some days, I might be the only one there, shooting around on my own, hoping that others would show in time for a quick game or two. Other days, we'd have three or four kids waiting to get next in our half court game of four on four. Unlike recess, which divided our elementary school by age, or after school, where the entirety of the school was there rather than just a few of the faithful, these before school games defined a certain group of us.
Unfortunately, it wasn't the most friendly of groups. Trash talk flew and the younger kids learned a colorful new vocabulary as we ground out our game on the blacktop. Fights would break out at least once week, though generally they were just your average playground shoving match, where the bigger, stronger, or older kid would stand with a smirk and taunt the loser as he walked to the sidelines with his tail between his legs, his ego more bruised than his body.
Beyond the players, there were a collector of spectators. Usually they were too young or too clumsy to play. A few, however, were girls who realized that the game was the only thing to do before school.
It was here at this game that I first found myself on the receiving end of an unwanted crush.
Her name was Phoebe. She was black, taller than me, wore glasses, and was in the special education class. One morning, after I sank a vicious jump shot over a kid two grades above me, she whispered to a friend that she liked me. I don't think I would've noticed at all had her friend not then spread the word. The crowd, suddenly overcome with this revelation that the special ed kids can have crushes, began chanting taunts.
A couple of the older boys on the court smirked a little, but you could tell they didn't like people picking on the special ed kids. One of them raised his voice and attempted to deflect the jeers. "Hey Ben," he called. "How's it feel to be liked by a retard?" His tactic worked. Suddenly, the jeers were flying at me. Eventually, the game resumed, the bell rung, the world moved on. Till the end of my fifth grade year, every time I stepped on that court, someone would remind me that a mentally challenged person liked me.
There's something about the disabled that naturally makes us feel bad. Even their love feels shameful at first. When I learned of my position in Phoebe's mind, I immediately asked what is so wrong with me that a retard would like me? Am I flawed somehow? Do I belong in the special ed class?
Looking at the couples around me, I always saw some sort of similarity in the people: Jews marry Jews; Whites marry Whites; Lawyers marry Lawyers. Even when there were obvious differences, it seemed as though people only chose to have relationships with those who were somehow like them, whether it was race, religion, lifestyle or something completely invisible to the naked eye. If a special ed kid was interested in me, how was I like them?
I slammed the door on that thought. I wasn't like them. I was smarter, better looking, destined to do something great. So why her? Why not someone like me? Why not a smart, pretty girl? Why not someone I could actually like back?
There's a disconnect between reality and self-image thanks to the media. We watch on TV and see these beautiful actors and actress play characters with sensitivity who find themselves in situations like we do. These characters are written to be empathized with. Somewhere along the way, it begins to go beyond empathy. We begin to think of ourselves in the same light. If the quiet and intense loner Dawson can get girls like Joey and Jen, then since I'm even cooler than his character, I should be able to as well. For most of us, that's not an option.
And that's the rub. Instead of smiling and thinking to myself, "I'm loved," and being happy for something not everyone gets to experience, I fell into a derisive state of mind that insulted both Phoebe and myself. Anytime someone expresses interest in us, we should be flattered and happy that someone can find us attractive. We should appreciate their outpouring for us even if we have no plans to return it in kind. It wasn't until after high school that I realized this.
In the end, a crush is a complement. The world would be a better place if we could remember that.
« Don't Judge a Band by its Covers