Don't Judge a Band by its Covers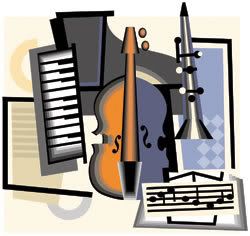 As I near the two month point playing in this band, several things have become apparent. Firstly, we need a name. Already we've rejected The Remainders and Texas Chainsaw Manicure, both of which had brief appeal. Secondly, we need to practice more. It's not as though we haven't gotten better or made headway, but our schedules have been so difficult that we've had only one night a week in which we can get together for a total of 3-4 hours tops. And finally, our repertoire contains six songs that we can play (only one of which is an original), two works in progress (both covers), five sitting on the horizon (four of which are covers), and one we've already tossed aside as not fitting our style, despite that we learned it. To do the math for you, that means out of fourteen songs we should definitely be able to play when we make our "open practice" debut in late April, two are original compositions by our band leader Alice.
For a band that's just starting out, especially with how little we've gotten to practice, fourteen songs isn't a bad start. Still, I feel as though having twelve of them be covers (including two sets of songs by the same artists) is not a good ratio. At this point, I'd want to aim for two thirds of our songs being originals, but I'd settle for one third.
Which brings me to the point of this little essay: Why cover a song?
Ultimately, the goal of any recording or performance is enjoyment by the audience. Whether the audience enjoys a song for its musical merits, its lyrical content, its new and different style or its familiarity doesn't really matter as long as they enjoy it. There is, however, an ulterior motive to choosing cover songs and that, my friends, is the whims of the band.
To me, it seems there are several reasons why a band would cover a certain song:
Because all the band members know the song. When a band first comes together, you can either start throwing out riffs and trying to fit together, or you can pick a few songs you all know and play through them to get a better feel. This is why "standards" exist; so musicians can immediately play together and not have to futz to find the right mix while stepping all over each other.
Because the song was influential to the band. With the recently popularized Late Night Tales series, this may be changing, but many bands, especially in blues and rock, will cover a song because the artists who influenced them played it. Occasionally this is a popular tune, but more often than not, it's either an obscure tune by a well known artist or simply an obscure artist. When Nirvana did their Unplugged album, they played a number of Meat Puppet tunes and introduced many people to them. Up and coming Rodrigo y Gabriela explain in their liner notes that their covers of Led Zeppelin's "Stairway to Heaven" and Metallica's "Orion" were specifically done because of the influence of those bands on Rodrigo y Gabriela's music.
Because the band can bring a new angle to the song. Me First and the Gimme Gimmes is the greatest cover band in the world not only because they only play punk covers, but because they take every song and make it their own. When Cake covered Donna Summer's "I Will Survive," they kept enough of the funk and disco style that people could recognize the song, but changed a chord and added their own syncopations to bring a new twist to it. When bands cover songs note for note, much like the Endless Highway tribute to The Band does, it ends up feeling as if there's no purpose to it other than to shill a song to a new audience.
Because the band's repertoire is not big enough. By far the most common reason to cover a song is to fill out a set. If the band is new or there isn't a lot of creative material yet, covers are an easy way to fill time so you can get out there and play while you work on writing originals. Just about every band goes through a phase early on like this.
While all these are valid reasons, I only feel comfortable covering a song if one of two conditions apply. Either the song is old/obscure and we're bringing it to the masses anew or we can do it better than the original. Quite frankly, if you're not bringing anything new to the table, whether it's a change in style, a better version, or even just a different voicing, there's no reason to cover a song.
I don't mind doing the occasional cover, but when we choose to cover Lucinda Williams's "Pineola" (1990, Sweet Old World) and then immediately get thrust onto "Unsuffer Me" (2007, West), there's a problem. We shouldn't be covering two tracks by the same artist, let alone two relatively popular tunes by her (both tracks are recommended radio play off their respective albums). Besides having audiences say, "Oh, they must be a Lucinda cover band," there doesn't seem to be much good that can come of it, assuming that's even good.
What irks me even more is covering a song off a release from a month ago. Lucinda's West album came out in February, and while it's good, she's still touring and playing those tunes to promote her new album. They're getting radio play and being put in films and showing up everywhere. It seems disrespectful to play something so new, and while I understand that Alice merely wants to play what she loves to listen to, it still feels like we're trying to ride Lucinda's coattails. When Cake released "I Will Survive" disco was unpopular. By bringing that song back to the popular consciousness, it helped pave the way for the disco renaissance we're now experiencing with dancey indie rock bands and disco-throwbacks like the Scissor Sisters and Cobra Starship.
As a band that's just beginning, we have to play covers, but they should be varied and challenging and make us better as a band. "Pineola"'s a great tune and one we can cover well, but it's not difficult. The same goes for "Unsuffer Me" so there's no impetus for us to cover it.
Perhaps my obstinacy is unwarranted, but whether or not that's true I ask you please to not judge our band by its covers.
---
This article is a perfect explanation of
why I hate MMOs.