Happenstance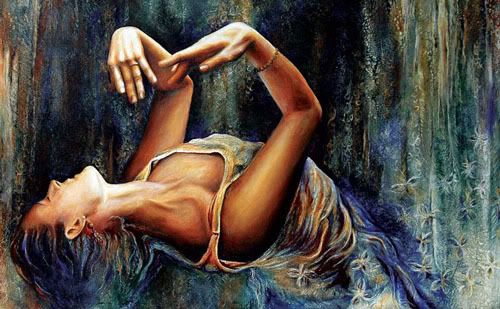 (Image by
Antoine de Villiers
)
If we were to meet under different circumstances, would we still act the same way?
Would we lavishly clink our wine glasses by the fireside,
talking of Voltaire and the history of thought?
Would we glare at each other from our respective checkout lines,
each of us jealous of the other for being in the seemingly shorter line?
Would we brush shoulders,
never turning around,
just passersby in an endless stream of city goers and businessmen?
Would we sit side by side,
intently staring into our books so carefully lain on the table,
choosing only to quickly peek at what the other is reading
because we're scared to hazard a glance at the possibilities beside us?
Would we notice the other's footprints before us,
our sweat dripping from our sprinting bodies
into the crevices left by our passing soles?
Would we splash and play in the ocean,
like dolphins at Sea World,
oblivious to the throngs of people sitting in the sand watching our aquatic dance?
Would we even recognize the connection we have?
Or would we fall from each other's memory like childhood truths now lost forever?