Exclusive Rights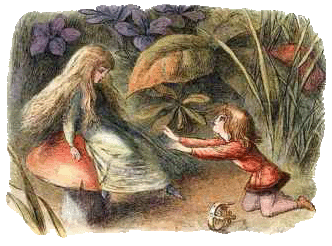 My Freshman year of college was tumultuous. I ran through groups for friends as if they were tampons, finding a new one each month.
First, I hung out with my floor mates. We would wander to find parties at which I felt out of place and spent the entire time trying to make sure my friends didn't fuck up and get hurt or hurt someone. When they realized I had become the overprotective big brother of the group, they stopped inviting me out.
Next, I found myself falling in with a group of musicians. The mediocre guitar player was a die hard Christian and when, at a shindig he threw, I cracked a joke about Jesus being gay, he stopped talking to me and I fell out of favor. The sad thing was that it wasn't even that funny a joke.
Soon, I found myself hanging out with my next-door neighbor, a raver kid who liked to hang out with a DJ and take E. Though I enjoyed the music, I wasn't into the drugs and wandered away due to being uncomfortable.
After that, I hung out with radio station people. After realizing I had fallen head over heels for my best friend from this crew, I professed my love and the awkwardness didn't fade for years.
During the semester, I had already gone through two roommates, one of whom transfered and the other of whom left due to family problems. My third roommate was a stoner and for a while I hung out with his friends. After a while, though, their antics became tiresome and I moved on.
I began to hang out with another floor mate (and one of my future roommates) and his friends, and while that went well for a long time, my constant bickering and arguing with one of his friends threw things off.
At this point, I fell in with a group of RAs who were into sports and had a few mutual friends of mine. One of these was my current roommate Ironman. Soon, we began playing music together and I had a tremendous amount of fun. Each week, Ironman and I would gather in a common room with an ever-changing supporting cast of musicians (most of whom I profess were and still are better than me) to play through songs I generally didn't care for and have a grand old time.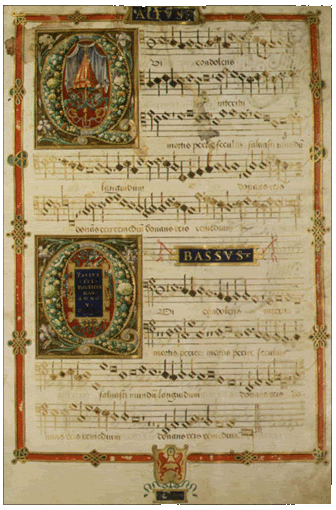 Even after I had left the dorms, Ironman and I would get together to play every once in a while. When we worked Night Security together my Sophomore year, we once brought our instruments to jam during our downtime between rounds. During our first round, someone broke into our office and stole both our guitars, before we had even had a chance to play. The experience merely galvanized our friendship.
Three years ago we decided we'd room together, specifically looking for a house so we could jam and not bother the neighbors, unlike in the townhouses and apartments we each previously lived in. For a while, we would play sporadically, perhaps twice a month and during any parties we threw. Ironman is a phenomenal guitar player and consistently amazed me in his skill.
Through his sociology ties we knew drummers, singers, pianists and all sorts of musicians who would come in a play with us occasionally. It was never anything serious as anyone who would've been interested in forming a band was already in one. Recently, Tinkerbell, one of the singers we had played with, approached me and asked if I wanted to form a band. I, of course, jumped at the prospect. "But," she continued, "I don't think Ironman would work out. You don't mind, do you?" I didn't.
"If Ironman is angry about it, he'll get over it," I told her. "I'll simply deal with it."
And here's where we get to the crux of the matter. Two days ago we had our first jam session, trying to get a feel for each other's skills. Our previous scheduled practice had been snowed out and, due to the continuing bad weather, we ended up playing in my basement this time, Ironman passive-aggressively blasting music to drown us out (he said it was because he was reading and needed to drown out the playing to concentrate). Because of the tight space we have here, I offered our drummer the electric drum kit Ironman has set up. It wasn't a perfect solution, but it worked for the time being.
Yesterday, Ironman approached me and chewed me out for using his drum kit without asking. It's a fair complaint on the surface, but I could see his anger at not being included bubbling to the surface, his eyes pinching in contempt.
"I'm sorry," I said. "I should've asked. Don't worry, though. We'll be using a real kit next time."
"If you had asked, I would've said it was fine," he said, a faux smile running across his face in an attempt to mask the annoyance.
I figured that would be the end of the matter, that Ironman would let things sit. Unfortunately, I was wrong.
As a courtesy to my roommates, I warned them that the band would be getting together again for a brief session on Saturday starting at 11 AM. I would've scheduled it earlier, but I didn't want to be rude and play loud music too early in the morning. "Is that alright?" I asked rhetorically, expecting at most an objection about the time and a request to push it back till later.
"I don't know," said Ironman. "The Karaoke Deputy is coming over to play Saturday and I don't know when he'll be here." The Karaoke Deputy has a phenomenal voice and plays a mean harmonica. Ironman informed me that he had moved back to the Denver area recently and wanted to get together to play, but every time he had come up so far, the two of them would go to the bars and get drunk, with no playing taking place. In the back of my mind, I've been tempted to ask the Karaoke Deputy to come play with Tinkerbell's band, as he'd be a good fit, but I always have this nagging feeling as if Ironman would simply lose it.
"Well, we'll be done by three, as I have to be at work at 3:30."
"And I'm not being included in this?" he responded, the venom dripping in the mock statement. I averted my eyes, the guilt and remorse plain on my face. I love Ironman. He's a good friend of mine and one of maybe three people I'd consider asking to be my best man at my wedding (when and if it happens). But I can feel our already tenuous relationship ripping at the seams.
"You'll need to talk to Tinkerbell," I told him, trying to avert the blame he placed squarely on our shoulders. "It's her band. She wants to start seriously gigging."
'"So does the Karaoke Deputy." I couldn't tell if he was being serious or merely trying to one-up my excuse. "Plus, Anya's band isn't together any more and she wants to as well."
I am an accompanist. I play with whomever in whatever style if they'll have me. Music, to me, isn't about doing something of my own or having an outlet, but rather about trying make something the best it can be, regardless of style, genre, or who I'm playing with. I'm not a band leader and I'm happy to defer to Tinkerbell or whoever else is running the show. At the same time, it worries me that this likely will strain my relationship with Ironman.
Last year, Ironman went through a relatively long relationship that ended badly at a very bad time. He hasn't been the same since, only recently starting to act even somewhat normal. In addition, during my long unemployed phase and my disheartened search for work, Ironman was gracious enough to cover me on many things and I've racked up a debt. These two things in combination have put a strain on our living situation already. When I mentioned I hope to move down to Denver this coming summer so I can be closer to work in my field, Ironman nearly lost it. With my desire to play and Tinkerbell's desire not to include Ironman (for fairly good reasons), I'm afraid there's not going to be anything I can do to make things better.
Our house is falling into disrepair, music bringing down the walls.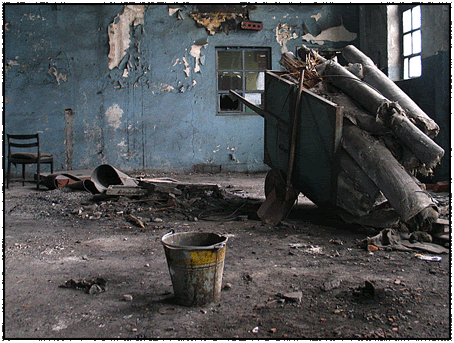 « It's Adam and Eve, Not Adam and GGGBLAAAAGGH!!!