The Birds and the Bees
"SON," MY DAD SAID, "I THINK WE NEED TO HAVE A TALK." I knew what was coming. He was going to tell me about women, sex, and all the things I had known about for years. He didn't have the courage before… or maybe he just thought I was too young. Whatever the reason, I was twelve years old and already knew everything I needed to. "Come. Sit."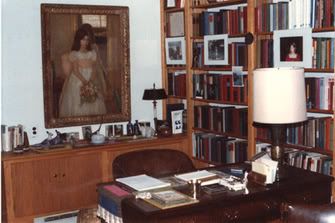 The door to my dad's study swung shut as I entered. I always felt weird in there. The bookshelves were lined with thick-spined volumes labeled only in small-print gelded titles. His roll top desk was covered in random papers, not one of which I was likely to understand or, for that matter, care about if I picked it up. I carefully stepped around a box of who knows what and plopped down on the wooden bench beside his desk.
"I think you have some idea what I called you in here for," he said, his rolling chair creaking as he sat down and turned towards me. I watched the dust glitter in the sunlight over his shoulders. "You're becoming a man."
"Dad…"
"Hush! It's true. Before you know it, you'll have a cadre of woman following you around."
"DAD!" I stared at my feet, embarrassed that this could even come up.
"Bear with me and listen." He took a sip of his drink and licked his lips. "I'm sure you've learned plenty about relationships from your friends. By your age, I sure had. But there are a few realities that I think need to be covered which I highly doubt your friends have told you." He took a deep breath, as if it were difficult to say what was coming next. "In fact, I bet half of what you know about the birds and the bees is wrong."
"Aww, dad…" I'm sure the scowl on my face was telling him exactly how thrilling it was to be having this talk.
"Do you know why they call it the birds and the bees, son?"
I pondered this for a moment before realizing I didn't know. Tentatively, I looked up at him and shook my head. "Isn't it because birds and bees take pollen from flower to flower?"
"That's one part, but only if by birds and bees you mean what your mother would call 'philanderers.' And only if by flower to flower you mean what your mother would call 'tramp to tramp.' And only if by pollen you mean 'Sexually Transmitted Disease.' You got that?"
"Umm…"
Before I could agree or disagree, he cut in again. "Let me make this easy. If you sleep around, you'll get AIDS. If you only sleep around a little, you'll get herpes. Don't get AIDS or herpes. Am I clear?"
"Yeah…"
"But that's not the only reason they call it the birds and the bees. There's more."
"There is?"
"Much much more."
"Oh…"
"Are you familiar with the cuckoo bird?"
"Umm, you mean the one in the clocks?"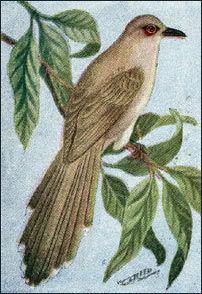 "No. I mean the one the one in the clocks is based on. You see, the cuckoo bird doesn't build a nest. It lays its eggs in other birds nests and leaves them there so the other bird will raise its babies."
"Okay…"
"So when you get a girl pregnant, you make damn sure it's yours. You don't want to be raising someone else's kids." He paused for a second and let this sink in. "Now when a baby cuckoo hatches, it has an involuntary reaction that lasts for four days. You know what an involuntary reaction is, right?"
"Yeah. When you can't control something."
"Right! Well the cuckoo bird has an involuntary kicking reaction. By the end of the four days, it's kicked everything out of the nest. And I do mean everything: other babies, eggs, extra food, the TV set, Daddy's favorite bottle of tequila…" He seemed to space out for a moment and I swear I saw a tear welling up in his eye. "…Mommy's sex drive… Daddy's savings which he was planning on using for a new car…"
"Dad?"
"Sorry. Got a little carried away. Anyway, the cuckoo bird's babies destroy everything you could have hoped or dreamed for. You understand what I'm saying?"
"Umm, no."
He grabbed my shoulder firmly and looked me straight in the eye. "I'm saying don't have kids. They'll ruin your life." He held my gaze for a moment before leaning back and letting out a sigh.
"Dad," I muttered, "did I ruin your life when I was born?"
"No. No, of course not. You could… never… ruin my life." He spun towards the window. "I was destined to suffer when I married your mother."
"What?"
"Nothing," he stammered as he spun back towards me. "I still haven't told you about the bees yet, have I?"
"No, Dad."
"Bees live in a hive, as I'm sure you know. What you may not know is that there are hundreds perhaps even thousands of male drone bees and female worker bees, but only one female bee allowed to mate known as the Queen."
"Yeah, I knew that."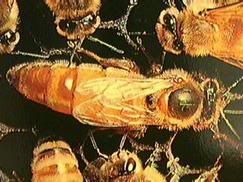 "Oh. Well, even with all those male bees, the queen will only mate with one."
"Why?"
"Because she's a bitch."
"What?"
"I don't know. It's just how nature works."
"Oh."
"So basically, most of the males are banished to friend land with the female worker bees, while one is chosen by the queen to mate. When she does decide to finally put out after making the chosen bee work and slave for the privilege, she gives him the best time of his life."
"Wow. I guess it was worth it, then."
"NO! Don't ever say that!" he yelled, spittle flying everywhere. With shifty eyes, he continued. "You see, it's the best time of his life because his life ends immediately after sex! The queen chops off his penis inside her and he falls to the ground where he slowly bleeds to death. Do you want that to happen to you?"
"No."
"Then find a way to be gay. And do it fast. It won't be long until they're after you." He leaned down and hugged me, holding me tightly. "I'm glad we had this talk. Now go. Spread the gospel."
I slowly got up and began to walk towards the door. As I reached for the handle, my dad addressed me again. "Son?"
"Yes, dad?"
"Don't tell your mother about this. My penis could be on the line."