A Return to Youth
Something has been lost in the MMORPG designs of today. I'm not sure it's something that can be recaptured, but perhaps it bears examination.
A Brief History of Role Playing Games
RPGs have been around for eons. Perhaps not in the very organized dice rolling, stats accumulating form of today's generation of RPGs, but in the style of children's play in which you would take on a role and pretend to be in any situation imaginable, from a soldier in a bloody war to an explorer in a far off land or planet to a diplomatic member of royalty having all your favorite stuffed animal emissaries over for tea. The fact is that the entire Role Playing Game industry has capitalized on organizing and focusing our imaginations.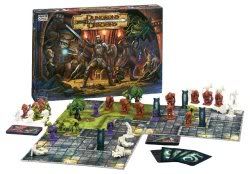 When games like Dungeons & Dragons first started appearing, they offered a way of standardizing these children's games and creating a collective experience that could be shared in a group. Soon the first generation of text-based role playing games appeared, the most famous being Zork, giving players a story they could enter that actually allowed more than the "If you decide to start back home, turn to page 4." options of the Choose Your Own Adventure books and other works of early interactive fiction. It wasn't long before Bulletin Board Systems (BBSs) appeared allowing people with modems to dial into a MUD (Multi-User Domain/Dungeon) or MUCK (Multi-User Character Kingdom) and play with others. It was MUDs and MUCKs, among other things, that early internet access companies like Prodigy, AOL and Compuserve capitalized on to draw users.
Soon, games like New World Computing's Might & Magic series were everywhere, allowing players to play on their own or crowd around a screen and work their way through entire worlds, leaving their mark on virtual history. Still, the inherent problem with CRPGs (Computer RPGs) is that they are essentially single player. The social aspect to RPGs disappears when solo, and even if a friend or two joins the conquest by passing around the keyboard or hovering over the screen offering advice, the perspective is still solitary and individual.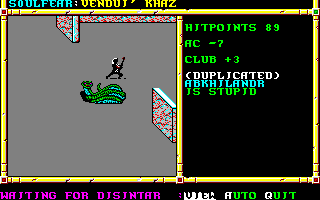 It wasn't long until MUDs and CRPGs met in a beautiful melding with the first graphical MMORPG: LucasArts's Habitat. This was soon followed by the much more successful Neverwinter Nights.
SIDE NOTE: Though I had played MUDs and MUCKs before, including a very creepy vampire/haunted house game on Prodigy, Neverwinter Nights was my first serious game addiction. Though we ran Windows 3.1 and AOL for Windows at my house, Neverwinter Nights required me to exit to DOS and play from AOL for DOS. After school, I would come home, rush through my homework (assuming I chose to do it), and hustle online to find my party and play. Admittedly, I never progressed very far in the game because constantly began anew to play with others. When Neverwinter Nights was announced by Bioware in 2000, I could hardly contain my excitement. It still, to this day, remains my most played online RPG of all-time.
It took nearly five years before Everquest brought MMORPGs to the mainstream, creating an entire culture of camping, leveling, and even a booming eBay economy based on virtual goods that soon extended to almost any continuous play online game.
Where It Went Wrong
The gaming industry is slowly coming to the realization that the visual is not the ultimate imperative. Games with beautiful design cannot succeed for long without substance. Luckily, if there's one lesson the internet has taught gaming companies, it's this: people create their own substance if they're allowed to interact. The only thing keeping people playing these games is the socialization.
When I began playing Everquest, I was excited. Here was a beautiful game that had a huge world which could take entire days to traverse, a multitude of players, and several of my friends. What more could I ask for. Within a week of playing, I had already lost my corpse due to a glitch in the game, setting me back several days worth of play and item collection, won a GM event by accidentally turning up in the right place at the right time, enjoyed the company of several other players, and explored approximately half the world. Within a month, I realized the game was based off a fairly simple and repetitive 3-step process: camp, kill, collect.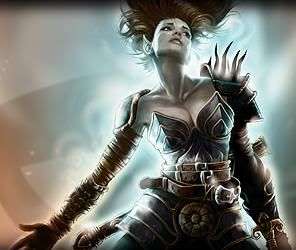 Since then, MMORPGs haven't really changed that much. They've improved the interface, the character customization, the level of interactivity, the graphics, and just about every aspect of the game except that system. When I jumped into Bioware's Neverwinter Nights, the joy was that when I tired of one world, I could switch to a different sever and play another. There were servers based on Ultima Online, on Terry Pratchett's Discworld, and on anything a player could think up. By giving world design to the player, it allowed for enough different servers that players never quite ran out of new and different kingdoms to explore.
Sadly, offering different worlds didn't offer different gameplay. The joy of exploring a new land became the joy of playing. Interacting with your cohort became the sole reason to keep going after you've exhausted all a world had to offer.
And this is the inherent problem. If games are actually to be worth $50 plus $15 a month to play, there has to be something more than endless repetition outside of what players offer each other. When Second Life began gaining ground as a true economy, driving prices of virtual real estate and user created content trough the roof, it proved that no actual content is necessary in a virtual world besides that which the user or player provides himself. When looking at World of Warcraft, it's apparent that what entices people to play is not the gameplay, per se, but the social aspect of it. Certainly, character creation and gameplay are factor in picking up the game initially, but the social aspects are what keep people coming back.
A Possible Solution
One small headline on SlashDot today linked to a treatise by Darniaq entitled "Where's the Massive?" which discusses in depth where MMORPGs went wrong and a possible solution. In summary, Darniaq argues that the emphasis on reward based play, repetitive tasking, and limited player numbers are shortfalls of the current systems. The proposed solution?
Removing Power based on level. Any system like this comes with fundamental in balances built in such that PvP will be dominated by those with the most time-in or the greatest dedication. PvP is currently not open to casual players in most games like this. Instead of power depth based on level, focus on power breadth.
Adding truly dynamic worlds. Instead of one-time scripted events or repeated content just standing around ready to be beat, the worlds should have temporal linearity. It should change. Things should move around. Mobs, NPCs, boundaries, settlements, all of it. Players should affect this. This is hard in old static-content worlds. It's getting a bit easier with procedural content, but games in development for awhile cannot really take advantage of it without a complete redesign.
Every mob in a system should be tied to an objective, tied to other people. If a player shows up at a town that needs defending, they can choose to watch as the mobs do it, join the mobs in fighting, bring other fans to enhance the mob force, and so on. And the opposing team should be the same way.
Objectives. Levels and linearity to 60 provide a nice simple message for consumers. But it doesn't have to be levels and linearity. Use narrative to drive the player through an early, middle, late and endgame, with that endgame being political power over the world and how it changes. You know, like [The Elder Scrolls: Oblivion].
Though well intentioned, there are some serious flaws in his plan.
Firstly, while a non-power based system could work, it would mean making the game story based. For most players, popping on for 15-20 minutes in an evening isn't enough time to play out a plot or even a small portion of a plot. Chapters in a novel might be read in 15-20 minutes, but in a game situation, players pause for thought, lengthening even the most minute of actions the vast majority of the time. As any experienced gamer knows, rushing in without any reconnaissance is generally a bad idea. Therefore, there must be some sort of short return activity available. If the game is solely story based, this may not be possible. Therefore, there is a balance to be struck. In addition, having level restricted areas allows for players to earn not only small rewards, but large rewards such as access to new areas, as they progress in the game. It's true that PvP is an inherently unbalanced system, and Darniaq's critique does a good job of pointing out the flaws in that system. Still, adjusting to make PvP a better, less restricted, and more balanced system is not only extremely difficult, but nearly impossible without rebuilding the entire design of MMORPGs from the ground up.
The issue of temporal linearity is a far easier and more realistic change. Essentially, the movement of games towards a completely interactive environment (worn pathways after use, destructible buildings, etc) is already laying the pathway for a mutable virtual realm, whether temporarily or permanently. Creating worldwide events that change the political, social and economic landscape has been possible since Habitat, as is evident in the Lessons of LucasArts's Habitat article. Therefore, even in a traditional MMORPG, this is well on its way to implementation, though perhaps a few years away.
Darniaq's next two points are essentially the same: Players should be able to choose their role and plot should be story based. Both these suggestions are the key to bringing the RPG full circle. Still, Darniaq once again offers no real example of how to implement such a solution.
A Real Solution
The only real way to easily make sure the story and the world at large constantly changes is to either have the programmers design an easily mutable engine or to involve a cast. The latter is far easier, and far more enjoyable, than the former. Consider that in a given city, certain players will already be considering setting up shop and running their own business. If NPCs are utilized for a few low level townsfolk, and players could run their own businesses or act in secondary and tertiary plot devices, it would allow a regular cast to take the role of traditional primary plot characters and offer on the fly adjustment to player needs and wants.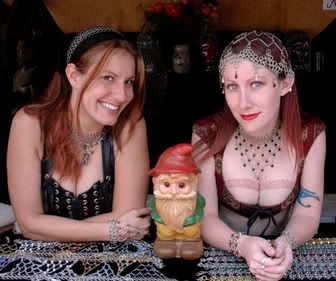 Admittedly, this would be a major undertaking. Assuming you have 500 players and 20 of them choose to become part of the economy, you would still need 30 other characters in the town provide a 10 to 1 ratio of players to service roles. On your average WoW server, you have 3 to 4 thousand players at any given time. This means employing 180 to 240 service roles to keep your ratio up. Figuring that half of these are NPC shopkeepers and space fillers, that means 90 to 120 employees. If you run a standard 8-hour work day and have employees run in three shifts, 270 to 360 employees. That's, quite frankly, a shitload of employees. And that's just tallying playing employees who play weekdays.
Writers, programmers, and engineers would be needed to keep the world going. This, of course, would be a massive undertaking. Still, the completely mutable world draw far more players and draw a higher fee. That increase in income would allow for more employees. Lastly, the delay in changes would be far less, and the reward for the players would be greater. Plus, who could argue with an MMORPG becoming one big no-holds-barred Renaissance faire?
The viability of such a plan is unknown to me, but it seems the answer to the MMORPG problem is not to attempt all changes on the back end, but to create more involvement on the front end. This is a true solution.
« Pot Smoking for the Anal-Retentive Homeowner (Or Renter)