Dissecting Respect – Images of Islam and Revolt in the Muslim World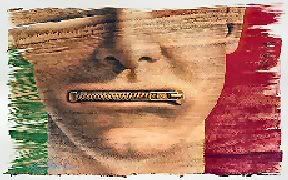 For those of you who have missed, and I know several of you probably have, there are major riots happening in the Eastern World (India, Palestine, Pakistan, Iran, etc) over a series of cartoons depicting Mohammed the Prophet in a Danish newspaper. Michelle Malkin has an interesting analysis of the event that is very pro-freedom of speech (the cartoons are republished in full both there and the bottom of this post). I, however, am a wee bit more tepid. On today, Neil answered an email on the topic, with pretty clear, and pretty safe, opinions. There, I feel there should've been a stronger and clearer stance taken. Then again, this isn't an easy topic for anyone.
Firstly, it's important to have some background on these events. The Danish newspaper Jyllands-Posten originally commissioned the cartoon because they felt as though Islam was being tip-toed around. Their argument was that as long as they avoided the issue, there would be a blind spot in reporting. They called for images of Mohammed in cartoon form and published twelve. Danish Muslims protested and eventually received an apology from THE DANISH GOVERNMENT.
SIDE NOTE: You may be wondering why I emphasized this. To me, the government offering an apology for the newspaper is like a school teacher apologizing for one of her student's misconduct. The apology not only is moot, as it's not from the offending party, but it's allowing the blame to be placed on a government which has little to no control on the content of its publications. It establishes a dangerous precedent in which a society can be held responsible for the deeds of a few. For instance, it's like Columbine High School being held responsible for the attacks on Columbine. It just shouldn't happen.
When the cartoons were first published, a group of offended Muslims barnstormed across the mid-east with copies of those cartoons and allegedly several more that weren't published, creating a fervor. Though the Danish Muslims have officially accepted the apology, other Muslims haven't been as forgiving. There have been arrests in London, attacks and protests across Iran, Africa and all over the rest of the world, boycotts of Danish firms, and a call for cartoons about the Holocaust in Iran (cause obviously it's the Jewish conspiracy at work). Regardless, this isn't something that is going away with a mere apology.
If you haven't seen what the cartoons are yet, I recommend checking under the cut at the bottom of this post, as knowing what the cartoons are is essential to understanding my point.
The claim by Muslims is that the graphic representation of the Prophet Mohammed is verboten. In an attempt to prove otherwise, Zombietime.com has created the Mohammed Image Archive featuring images of the Prophet from across history, both pro-Islam and anti-Islam, including a disturbing church fresco. I still don't think that argument flies, though it might temper a few people and given them pause for thought.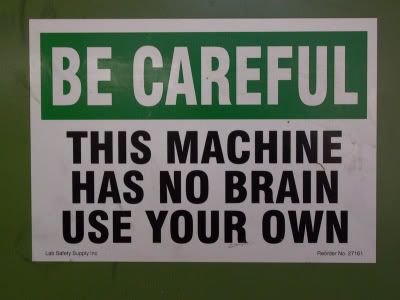 What's really at stake here is respect. When Jyllands-Posten commissioned these cartoons, they wanted to make a statement about freedom of speech. What they published were a series of cartoons–several of them amusing, but most of them offensive–that derided Islam and poked fun more at the Muslim world than at the freedom of speech issue they were intended to address. Newspapers know better than to invite attack. This isn't Howard Stern purposefully antagonizing the FCC; Stern knows the FCC won't start a holy war.
Islam and democracy, freedom of speech included, are at a head right now. They aren't mutually exclusive. You can have a democratic Islamic state. Right now, however, there's little acceptance for such an idea. I know this; you know this; Jyllands-Posten knows this. They should realize that even in the fight to keep our first amendment rights (or whatever bill it is in Denmark) safe from censorship, we must use tact. There are ways in which we can depict Islam and the Prophet Mohammed which aren't offensive, derisive, and outright racist. The seventh cartoon, depicting a cartoonist looking over his shoulder while drawing Mohammed, does this perfectly. But to produce an image of Mohammed wearing a bomb turban is simply inviting violent response.
I am a First Amendment absolutist. This means that even if I don't like what you say or how you say it, I will defend, to my death, your right to say it. You could be telling me to burn in hell for being a Jew, screaming racial slurs, and inciting riots in the name of my destruction, and I'd still fight for your right to do so. Even with this intense love of the First Amendment, I know better than to actually stretch the boundaries of good taste.
Perhaps the only saving grace is the irony of Islam's response. In choosing to fight the cartoons with violence, they're merely backing up the same stereotypes depicted in the cartoons. There are some Islamic leaders who are intelligently calling for an end to violence and a summit with the Western world to discuss these events and ways to move forward. That these voices be heard is all that we can hope for at this point. What Jyllands-Posten did was irresponsible and stupid, even if their heart was in the right place. Hopefully, the violence will subside and it will be lesson learned. If not, we have paid a dear price for our hubris.