Halloween Hijinks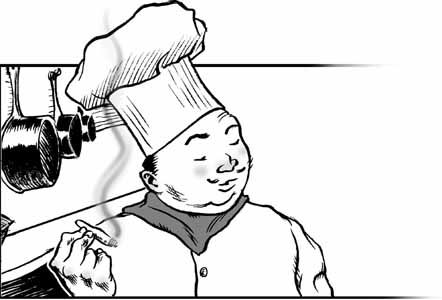 About two weeks ago, I made these awesome pot brownies. For those of you who know me well, you know pot brownies are one of my all time favorites. They were so good, I decided to make them again a few days ago.
Both my roommates were gone; Little Bear was with Smurfette and her parents and Ironman had driven home with his new diaper dandy. I went through and created another fabulous batch. Of course, the thing about pot brownies is that you can't eat them all at once. Well, you probably can, but it's a BAD idea. Moderation, my friends. Moderation. Anyway, I packed the rest up into Tupperware containers.
Well, last night, I come home around 8:30 or so and find they're all gone! Now, Little Bear doesn't like the brownies because they're too strong for him. Smurfette won't touch them because she works with addiction theory and medicine. Ironman won't because he wants to be in the FBI. So I was at a complete loss for what had happened.
About ten minutes after my discovery, Ironman comes downstairs. "Hey, how's it going?"
"Not bad. We had a big candy rush earlier, but it's over now."
"That's cool. Do you know what happened to the brownies in the fridge?"
"Yeah. When we ran out of candy, I gave them out." I nearly feinted with shock. Ironman had given out nearly $100 worth of pot brownies to kids.
Let me say this again for emphasis: KIDS, AGES 4-15 ARE WANDERING AROUND WITH POT BROWNIES! Well, won't they have a happy Halloween…
"You know those were pot brownies, right?" I asked.
"WHAT!?!?! BUT YOU FINISHED THOSE OFF! I THOUGHT THEY WERE A REGULAR BATCH!" At this point, Ironman starts freaking out about contributing to the delinquency of a minor (which is ironic because he's dating a 19 year old and giving her alcohol).
So far, the cops haven't come knocking at the door, but I'm freaking out that they will.
Death at a Desk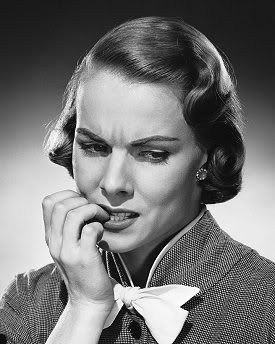 They could tell he was nervous when he walked into the room. Sweat poured down his face and his hands shook as he took the exam from his professors. They didn't think much of it. They had seen it before.
Papers rustled and pens scratched as the test went on, each moment draining every last drop of strength and composure from the class. Professor Logan smiled at Professor Preston. This was what psychology exams were about; cracking the students.
Slowly, the students filed out, each dropping the test and scurrying out of the room like mice. At last only one was left; the nervous one. His pencil firmly grasped in one hand, he leaned on his left hand for support, staring intently at the exam. The clocked ticked down the final seconds of the period.
"Time's up. Pencils down," announced Professor Logan. The nervous man didn't move.
"Ted, give him another five minutes. He's a little old for the class, but he's always worked hard in class."
"The instructions clearly stated that unless he has a learning disability, we give him the same time as everyone else," responded Logan. "I said pencils down." The two professors approached the man. "Pencils down, sir!" The man didn't move. Professor Logan snatched at the pencil, attempting to yank it out of his hand. It slipped through the professor's fingers, firmly gripped by the white knuckled man.
"Come on, Ted. Let him be."
"He hasn't even argued back yet." Logan leaned down and gently pushed the man. He fell over. Logan slowly stood up. "He's dead, Bill."
Professor Preston smiled widely. "That's why he wouldn't let go of his pencil."
A shocked look passed over Logan's face. "What?"
"You know. Writer mortis!"
Link of the Day
If you all are disillusioned with the system, I recommend considering becoming Republican!!! There's no better you except a Republican you!
P.S. – Just in case you were wondering, the pot brownie story is completely false. NOVEMBER FOOLS!