Keeping a Lid on Things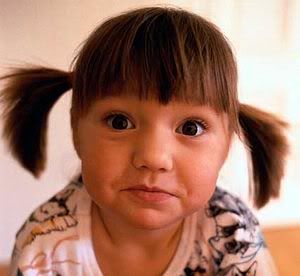 My first time away from home for any significant period of time was sleep-away camp in Maine when I was between 4th and 5th grade. There were many important things that happened: I was teased so badly I wrote a letter home demanding to leave immediately, but by the time my parents got there, I was happy and well-adjusted and didn't want to leave anymore; They ran out of room housing with my peers, so I was put in with an older age group; I forgot nail clippers, got into a fight with my roommate (who was 3 years older) and ended up being nicknamed the Human Wolverine for the scratches I left.
Though it didn't seem important at the time, perhaps the most interesting thing that happened while I was there was the farce two strange old ladies pulled on a small group of us while on a field trip to the mall.
The camp itself was located on the campus of a high school in Kent's Hill, Maine. For those of you unfamiliar with New England, Maine is about as back woods as you can get, and once you're North of Augusta, Maine's capital city, it gets especially sparse. Because of this, it was a big deal to go on the weekly field trip to FunSpot or the water park or the movies or whatever other semblance of civilization we were visiting that time. At least once each year, the mall was the destination of choice. It was a typical mall for the time: massive, blocky, gray and bland. The worst part was that by around 4 o'clock, everything was closing down and all of us were congregating in the mallways and waiting to leave.
It's odd wandering though a mall whose only interesting stores were the food court, a comic shop, KB Toys and the Sharper Image. Everything else there wasn't intended for us kids, so boredom came easily. With it raining outside, it felt dark and late already, despite being mid-afternoon in the middle of the summer.
A group of five or so of us found our way into a secluded area of the mall where a pair of old ladies sat on the edge of a planter chatting and eating. The ladies watched us warily as we bounded about chatting, joking, playing, and showing off our new toys and comic books. We had grabbed a seat by the pay phones and finally seemed to get comfortable when I noticed two of the other boys talking to the old ladies. In no time, they had come running back over.
"Guys! Those ladies told us there's a hidden camera here from America's Funniest People!" You could feel the excitement in his voice. Most of us were relatively gullible and immediately thought, DUDE! I could be on TV! There were a few skeptics.
"Yeah, right. I bet they're just pulling your leg." With this, the entire group slowly walked around the planter searching for the camera.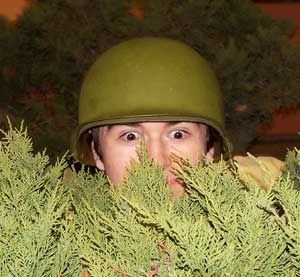 Deep in the foliage of one of the bushes, we could a see a little round thing reflecting the dim mall lights. You could feel the buzz growing. Suddenly, a couple of the kids began darting into the camera's field of view, making faces, telling jokes, and being as purposefully funny as they could be. The rest of us sat by the side avoiding the camera, watching the spectacle, or nervously awaiting our turn. The old ladies, meanwhile, just laughed and laughed, almost falling over at the dearth of antics.
Personally, I think it's especially cruel to taunt and tease children with a camera. Being in front of a camera changes things. There's this fascination with being seen, watched and heard, with having all attention on you. Certainly, not every kid will jump at the chance to preen and strut, but pictures and film are means to our fantasies. It's this understanding that intrigues me most about being in front of a camera.
It wasn't long before the word had spread. The group slowly grew from five to twenty to nearly every camper at the mall that day. A line began to form, much to the amusement of the old ladies. A scuffle broke out between two kids fighting for their spot in line. This, despite the complete implausibility of the entire scenario, was a huge deal for everyone.
And then it happened.
With this mass of campers falling over each other in the name of fame, fortune, and comedy, the CITs arrived.
"What's going on," one asked me.
"There a hidden camera in the bushes from America's Funniest People!"
"What? The TV show?"
"Yeah!" The CIT looked at me. He twisted and glared at the bushes.
"Where?"
"You see that shiny thing in there?"
"No, where?"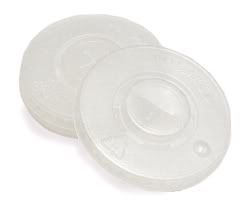 "Right there!" I got up and began to lead them towards the bushes. As soon as his eye found the object I was pointing to, he headed straight for it. Everything ground to a halt, a mixture of fear and curiosity washing over the lot of us. The CIT leaned over the bushes, carefully digging for object so carefully hidden.
I didn't know what to hope for. On the one hand, if it were really a camera, how cool would it be to be on TV? On the other, how stupid would the lot of us look with the things we were doing?
The CIT turned around, an annoyed look on his face. "It's just a soda lid," he said. The old ladies burst out laughing. You could hear sighs of relief, groans and even giggling from those who hadn't pranced about. The dream was over.
As we wandered off, we could hear the old ladies complaining to the CITs, "Aww, you ruined our fun!" Life was back to normal for everyone.
So now you know. All you need when you're bored is a soda lid, a mall, and a bunch of gullible kids. Lesson learned.