Laptop Politics
One of the classes I'm taking this semester is a class on Modern/Postmodern theory and origin. The class consists of 9 or 10 highly intelligent students and a professor that makes me feel like Neanderthal man. The topics are extremely dense and difficult and it's a challenge and a chore just to keep up. Still, that's all merely background.
One of the other students is a mother who's in her late twenties to mid-thirties. She's attentive, intelligent and takes vigorous notes on her laptop. From what I've heard (purely hearsay), she may also have a learning disability that makes the computer a requirement.
Today, our professor requested that she not use the computer and instead take notes by hand because he found it distracting. Her response was something like, "you can ask that, but I may have to drop the class." Not half a minute later, she collected her things and walked out of class.
The class briefly discussed the occurrence, mostly which were awkward uncomfortable jabs on her sudden leave of absence. The professor also remarked about her work in the class, including mentioning that her first paper was late and she was having difficulty with it. This, to me, is a clear breach of protocol. A teacher should not discuss one's performance with someone who shouldn't be privy to that information, including the class. He basically provided fodder for the class to badmouth her, and, perhaps worse, he did it behind her back.
Still, this is secondary to what I actually want to discuss. Despite his actions, our professor is still extremely intelligent, if tactless, and someone whom I can learn from. It did, however, go through my mind that this is my education we're talking about. I pay tuition to the school in order to learn from these professors. If I required a computer to take notes, even in a small symposium, it's my tuition which is paying for my right to be there.
This student takes time off from her work, from her kids, and from her social life in order to attend these classes and learn. It's not about grades to me, and I'm relatively sure it's not to her either. This is about learning. In order for her to learn, she sacrifices and works hard trying to keep up. If the professor can't deal with that, he shouldn't be teaching. In five to ten years, the majority of students will be taking notes electronically at a collegiate level. At that point, I doubt he'll have a choice.
Our professor interjected a question at one point. "Was I wrong to ask her that?"
Sometimes, having a computer in class can be distracting. If I had one, I doubt anyone would ever talk to me, in part because I would be logged into the internet 24/7 and in part because I type loudly and bang on the keys. Each student there has the same right to an education as our laptop wielding classmate. If her use of a laptop is impeding our quest for knowledge, then something has to be done. Of course, I think the majority of us make do or don't really care since we're so vigorously scribbling that the computer becomes background noise.
At the same time, every student is reliant on the professor. If he can't teach in a specific environment, then it presents a problem for everyone. Still, is it our duty as students to accommodate the professor if it costs us our education? Doing so would certainly limit the classes certain students could take. Going to an extreme, take for instance a white supremacist teacher. If a minority student is present in his class, he gets nervous, loses his train of thought and can't teach. This professor, therefore, would require an all white class in order to teach to the best of his abilities, but this denies minorities the right to take that class. Of course, using a laptop and being a minority are inherently different, as you can stop using a laptop. Still, it presents an interesting argument.
Where do student rights lie? Do students have a right to take all classes or does the professor, whom the students ultimately are paying for, have the right to deny entry and education?
---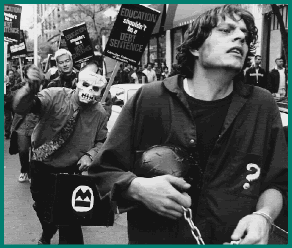 One of my other classes is taught by a former writer for Sports Illustrated. He's wealthy enough on his own that he doesn't get paid for teaching. On the first day of class, he prefaced our enrollment with a speech that explained that he wasn't paid and therefore we didn't have a right to be there.
"Every year, I have a student who I know won't fit into my classroom. They kick and scream and complain that they have right to be here. But what I'm doing here is not teaching a class just for you guys. This is a class I enjoy and this is my time as well. If I know they won't be a good student or that we don't get along, then it's in my best interest and their best interest for them to be elsewhere during this time."
If a professor isn't paid, then students have no right to demand anything of him. At least, that's the logic he passes. Of course, we're still paying the school, which chose him as a professor, and in accepting that position, he accepts responsibility within that classroom for the students the school sends him. That, once again, begs the question of student rights.
---
There seems to be a law of equivalent exchange in a capitalist society that is lost in the greed and power created. The people who pay government officials rarely have individual recourse when an official abuses that power or does something they disagree with. If we pay our officials, shouldn't we be able to fine them, fire them, change their job description, etc? If we could do any of those things, it would be a breakdown of government. Anyone disillusioned with the way the system is working could attempt to change it on their own.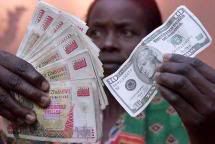 In a closed system, such as a university, a similar thing happens. We pay the professor, the professor is expected to teach us. Still, the professor is also given the ability to tell us to fuck off. We assume, as the financiers of the university, we have some say in the way it's run. When you get down to it, the board doesn't answer to the students and, instead, the students answer to the bureaucracy they pay. It's an exact reflection of the governmental system we live in.
Looking at a standard business, the customer pays the company and if the company does not do a job properly, the customer can fire the company. Within the company the boss can then fire the offending worker or workers and attempt to solve the problem. Still, the customer is ultimately in charge of the product they receive.
Why then, if, as students, we are customers of the university, do we not have the ability to illicit change. Certainly, one can argue we can transfer to another class, another department or another university, but the system isn't changing because universities feel no need for the students they rely on as individuals. We are extras in a film rather than the star power.
---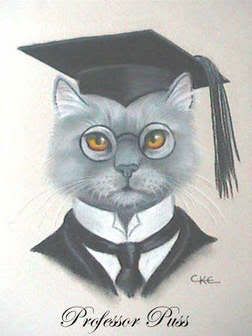 This brings me back to the beginning. My classmate wants to learn using her laptop. Our professor may not like it, and may find it distracting, but I believe she has every right to do so. We're already midway through the semester and he's only just complained now.
To me, there were several scenarios which would've been acceptable.
Mandate no laptop at the start of class, somewhere in the first 3 classes. That allows the student to find another class if necessary or adjust if she wants to remain.
Live with it. Our professor seemed to do this up until today. I heard no complaints on anyone's part, so I don't think it was as big a deal as it seems now.
Find a way to accommodate her. If the visual is what bothers him, have her sit where the laptop is out of sight. If the sound bothers him, perhaps recording the lectures would be a better idea. If the mere presence of the laptop bothers him, go back to option 1.
Regardless of what could have been chosen, there were options that would've remedied the situation long ago. As for what to do now, I'm still unclear what my rights as a student are, but I'm certain the my laptop wielding classmate deserves to be in the class, computer or no.
« I'm Really Unnerved. I Just Lost an Argument with Myself.