Moonlight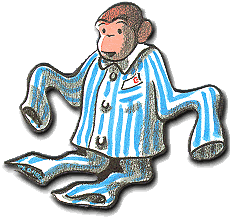 I used to love waking up in the middle of the night. My eyes would creep open and I'd glace about my room, my imagination running wild. Every shadow was a new beast chasing me back under the covers. Quietly, music would try to coax me back to sleep from my small radio across the room.
I would carefully slip out from beneath my comforter and tiptoe down the hallway, my eyes wide as I formulated a new story to tell my parents and a new dream to add to my collection of fabricated nightmares.
Night was my writing time. It doesn't matter that I never put pen to paper or slapped myself down in front of a keyboard; night birthed images of gory glory, infantile magnificence, and incredible dreamscapes that I could blame my insolent insomnolence on.
I would crack my parents door open just enough to allow myself to peek in, the night-light in the hall light sending my shadow crawling across their room. I'd force my eyes to squint in feigned sleepiness as I meekly called to my parents, asking for a glass of water one night, a secondary bedtime story the next.
Sometimes, I think they suspected I was faking; that I just didn't want to sleep. If they did, they never said anything.
---
Little rays of light filter through my window. It doesn't matter that it's pitch black outside or that my shades are drawn. Be it dawn, noon, or blackest midnight, somehow the light caresses my wrinkled sheets, gently waking me.
I don't have a story to tell or a captive audience, forcing my reticence. I don't have a thirst or the energy to climb from my cotton tomb. Instead my body screams at me to roll over and return to whatever dream I'm destined to forget.
But I can't.
Despite my somnevolent stupor, I've been ejected into waking hours for the nth time. I have no hallway to walk down; no parents to regale; no recourse against the night's undue fervor. I have no glass of water, no loving caress, to shield me from the night's playful mischief and help coax me back to sleep. What I wouldn't give for a pair of footed pajamas…
I seem to have lost my sense of comfort.
I'm not sure there's a way to get it back.