Extending the Revolution: Liberating the Western Woman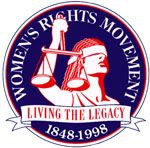 It's neither my place nor my right to say the revolution is over. I'm a man. Today, I'm sure women still need to fight for equal pay, equal treatment and equal recognition and respect for their roles in history and society. It's become all the more difficult with Western culture's feminist backlash. As a society, we've made headway, however small it may be, and that's creating a problem for the future of the movement. It's obvious that women have tried harder and had less success than almost any other equal rights movement in recent history. Certainly, sexuality has gained a hold, and an understanding of what a woman wants, needs, and should have is easy enough to discover, even if it's still stigmatized. Women, have gained a foothold in the workplace, though in most of the major corporations, they still hold a mitigated role.
Today especially, I fear for the women's movement. With Bush and the right wing trying to trump Roe v Wade, especially with the religious rebirth happening in the darkened corners of the nation, we must be ever vigilant of the attack being mounted. Despite the strides women have made, we're a moment's respite away from sweeping the few inches grasped back into the kitchen.
And yet, even with the respect I hold for the movement and my desire to see its success, I have to admit I'm afraid. The more vehement women I personally know and support often seem to be aiming not just for equality, but for vengeance. And I'm scared of that. That they will succeed and few men who willingly gave women the respect they deserved will be demeaned and subjugated along with the chauvinists, misogynists, and patriarchal powers deserving of such treatment. I can only hope that understand that man's mistake is just as easy for women to make: get what you deserve, what you need, not what you want. Greed; anger; hate; these are man's mistakes. Don't let them become woman's.
« The Gay Eskimo's Guide to Relationships