The Gay Eskimo's Guide to Relationships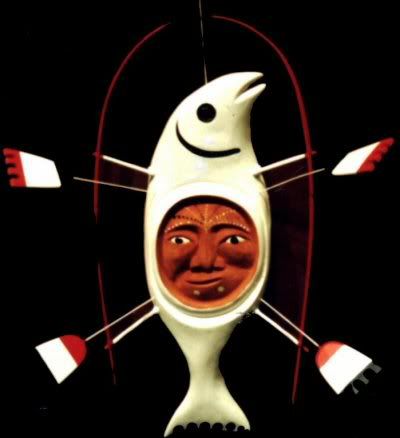 Let me preface this by telling you a little about my good friend the Gay Eskimo. The Gay Eskimo is a recent grad at CU. He's a fellow Boston boy who got a degree in drinking, fornicating, and being Irish. Yes, the Gay Eskimo is Irish. I guess that makes him the Irish Gay Eskimo, but I digress.
The Gay Eskimo is a poon hound. What is a poon hound, you ask? Well, there are many levels to one's sexual exploits:
Virgin – A virgin isn't just someone who hasn't had sex. It's an innocent soul. Someone who doesn't "get" it. By the time you hit 10, true virgins are rare.
Inexperienced – Now we're getting to a more common type. The inexperienced has had none or few relationships with almost no physical contact or exploits. They may or may not have had sex, but if they have, it hasn't been enough to get a clear picture of what they want or need. Some may have had lots of sex and still don't quite know what they want.
Average – By your mid-twenties, I assume most people have spent enough time either pining away and masturbating or getting around the block to know what they want. They may have room to experiment and may not have sex often, but they're secure in their sexuality.
Experienced – An experienced person is not someone who's slept around. It's merely someone who's tried enough to know exactly what they want and how to get it. Often, they've had multiple partners, or at least one long term partner.
Poon Hound – Ah, here we are. A poon hound is a term that refers to a straight male or lesbian specifically. I suppose it would be cock hound for straight females and gay men. Either way, this person gets a lot of sex; with strangers, friends, dates, random hook-ups, and then some. There are the kind of people who probably get laid more often than does them good and expects it to happen.
Poon Vacuum – I've only ever met one poon vacuum. It's basically an even more successful poon hound due to the fact that he acts with class. The Gay Eskimo is lacking in this respect.The Gay Eskimo has several women who he's slept with repeatedly for no good reason than he wants to. He's cheated with girls, though claims he's never cheated on a girl (of course, that brings us to his definition of relationships). He has a very misogynistic view of women for the most part, and it's always bothered me at some level. On another, he also seems to have at least enough common sense not to completely fuck over people, though I'm sure he has in the past.
So let the games begin…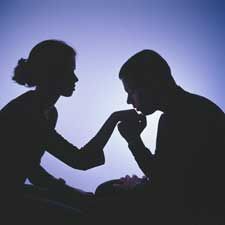 Two weekends or so ago, the Gay Eskimo and I went to Costco. On our way there, he told me about a girl he had met ("Kristen"). "I think she's relationship material."
"So that means what? How long do you give it? 3 weeks tops?" I replied.
"No," he explained, "I mean she's really relationship material. She doesn't take my shit. After our first date, she said, 'You're going to call me tomorrow, not because it's the right thing to do; not because you have to; not for any other reason than you want to.' And I was like, 'oh shit!'"
"And?"
"And I called her the next day." Now this alone is a revelation to me. The Gay Eskimo doesn't get whipped. He doesn't drop right into relationship mode. Ironically, I've since found out that Kristen had just gotten out of a relationship and got freaked out that her thing with the Gay Eskimo was turning into another and bailed. It makes me kind of sad, but for our purposes, it's irrelevant.
As we wandered the warehouse in search of foodstuffs, we eventually started discussing what defines a relationship. The Gay Eskimo explained it something like this:
There are three stages to any relationship. First, you hang out. Hanging out is when you and her spend time together obviously, but it can be in a group or otherwise. The only key part is that you both know you're interested and that you don't ditch her for some other chick at the end of the night.

Once you've hung out three times, you're seeing her.

[ed – Seeing each other is the modern way of saying dating without the psychosomatic pressure.]

When you're seeing her, you're hanging out exclusively. You can still see other people if you want to, but now you're not going to ditch her for some other chick at the end of the night no matter what.

After date number 10 (the 7th time seeing her), you're pretty much in a relationship. Then you're fucked. Basically. And that's all there is to it.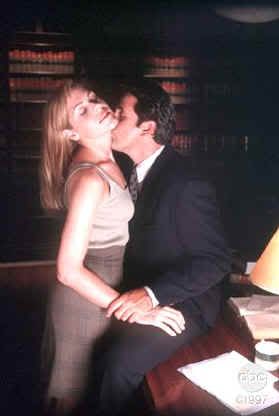 And right there is when I asked him how sex figures into it. Needless to say, he got flustered.
Well, if you have sex before date 10, it's probably a relationship. Then again, if you have sex before date 3, there's something else going on.So, essentially, it's hanging out until date 3, at which point it becomes seeing each other, unless you have sex, which fucks it up. And it's seeing each other until date 10, when it becomes a relationship, unless you have sex, which fucks it up. Essentially, sex fucks it up. Royally. Fuck.
So, as you can see, the Gay Eskimo obviously has a firm grasp on things. I, however, am still very confused. Where do relationships shift? I don't believe in waiting 3 days to call, in beating around the bush, or in avoiding subjects because of timing. On the other hand, I'm always very afraid of pushing things too far too fast.
So, our question for the day: What are the boundaries of relationships, be they time limits, or emotional investments? Are there signs to read? And how fast is too fast or too slow?