Somewhere in Boulder…
Deep in the heart of Boulder, Ben sits at his desk typing an entry drunk. He's just come from the Jeff Donenfeld going away party, for J.D. is moving to New York the next day. Our hero is desperately trying not to make any spelling or grammatical mistakes while typing, and wonders if he should've driven home or not. He did give himself nearly 45 minutes and three glasses of water to sober up, but driving under the influence is still not a good thing.
---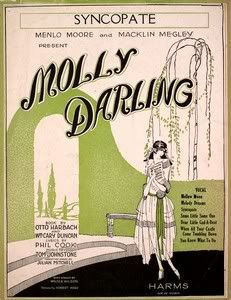 E

ARLIER THAT EVENING,
as Ben oversaw two Newsies toiling away at their machines…
"I couldn't stand Oscar Wilde. I found him overly verbose and often condescending, though I must admit that the plot of A Picture of Dorian Gray was second to none," says Ben.
"I liked it," responds Bobby.
"I have to agree about the wording. I mean, he used 'languidly' three times. Three times!" exclaims Molly.
"Wait, you know he used 'languidly' three times?" asks Ben.
"Well, I kind of noted it the first time, cause that's not that common a word, you know? I mean that's the kind of word you use once– languidly– and then you're done." Laughter spurts from Bobby and Ben.
"You noted it. I don't think I've ever read a book that closely," says Bobby.
"It's not exactly a common word."
"Good point," responds Ben, "but you have to admit, it's impressive you remember he used it thrice."
---
M

EANWHILE, ACROSS CAMPUS,
three students sit down to watch their bootlegged copy of the O.C.
"Goddamn Seth is hot."
"Tell me about it. I would totally jump him."
"I heard the guy who plays him is so totally gay."
"NO WAY," exclaim the other two.
"YES way!"
---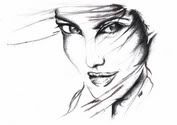 L

ATER THAT EVENING,
Ben makes his appearance at Jeff Donenfeld's party, only to find himself once again in an awkward position. Among a group made up of the Gay Eskimo, Steph, Mr. Baseball, and newcomer Lindsey, Ben discovers he is enamored with the newcomer despite her apparent love of chess.
"So how about that chess," remarks Ben slyly as the Gay Eskimo and Mr. Baseball discuss an entirely different topic with Steph.
"Did you know pawns can move two on their first move?"
"Get out!"
"No really, they can!" the girl remarks sarcastically.
"It's shocking," responds Ben, suddenly coming to the realization that an attraction is brewing. "When I went to the– and this sounds really geeky– anime convention to *AHEM* cover it for the news, I saw–"
"Cover it for the news, HA!" she laughs.
"No really! It was for the news! I got Steph and J.D passes and– Steph, didn't I cover the anime convention for the news?"
"He–well he got me and Jeff free passes. But he had a good time," says Steph.
"It's true," Ben mutters as the newcomer laughs.
"But I was the only one who dressed up, I wore a whole costume…" replies Steph, taking the conversation in an entirely new direction. Slowly, Ben realizes that Steph and the new girl are bonding and while left out, Ben decides being able to maintain the company of two lovely and entertaining ladies is far better than wandering off for more drinks. As the night wears on, Ben gives Lindsey his number and comes to the realization that if he weren't so poor, he likely would her ask her out right then and there. Instead, Ben slinks home, covered in water spilled on his shirt and proceeds to sleep in preparation for the upcoming day.
---
S

TAY TUNED NEXT TIME
for more heart-pounding embarrassment as Ben prays for the newcomer to actually call him and deals with his financial short-comings. Same Ben time. Same Ben journal.