A Musical Breakfast
After last weekend, I rushed down to campus on Monday to see if the Daily published my letter. It hadn't. Instead, it published it on Tuesday, along with a little note bitching about me some more. Needless to say, it was a lot kinder (and less image tarnishing) than the letter their managing editor sent me (which he asked me not to pass on to the public… an obviously stand-up move). On Wednesday, they published a letter by Tres Spicher on the same topic with no snide remarks. I know several other friends of mine wrote letters as well, but I doubt they'll get published. Like their letters, my meeting with the Tri-execs took a back-seat to the Ward Churchill issue (the Daily dedicated their letters section yesterday and Thursdayjust to that issue).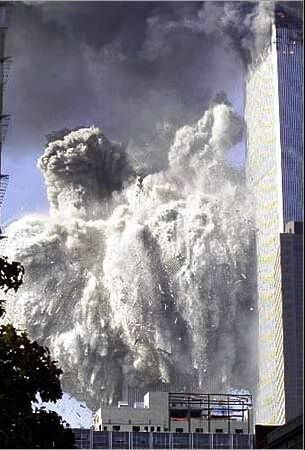 "What's this Ward Churchill issue," you ask. Ward Chruchill was, until Tuesday, the chair of the Ethnic Studies department here at the University. On Tuesday, he stepped down, most likely to avoid controversy. On Thursday, the University announced it will take 30 days to decide what his future at the University is. Even the New York Times has covered this story.
Still, while that tells you how big a deal this has become, it doesn't tell you what caused the issue in the first place. About three years ago, Churchill wrote an essay entitled Some People Push Back: On the Justice of Roosting Chickens in which he compared the victims of 9/11 to nazis. His intention was to say that the people who worked in the World Trade Center were part of the capitalist machine and therefore privy to attacks on a capitalist machine. Personally, I think the point is apt, though the analogy might not be the best choice. Consider that the people who participated in the nazi regime were just as likely to be killed in an Allied forces attack as the higher up nazis, then you can assume that postal workers, DMV attendants, and the vast majority of workers at the WTO (excluding service people) would be targets for being cogs in the machine. It's certainly not the best way to go about saying that you're putting yourself at risk by participating in a capitalist society with apparent dreams of world domination (through puppeteering).
Of course, this was three years ago, yet it's only become an issue in the last month or so. Ward Churchill was scheduled to speak at a college in upstate New York, and everyone knows that once you get out of the city, you end up in a slightly less intellectual and urbane area. The local papers jumped on Chruchill, the trip got cancelled, and suddenly, his three year old essay started making waves. The sad part of this is that most of the coverage of this story has completely neglected to give any context to the quotes. And I'm not just talking smaller crappy papers like the Colorado Daily or the University of Colorado Campus Press. Even the New York Times had relatively sensationalized coverage (though, if you got passed their first section, they did have some context). Here's a link to a Rocky Mountain News article on the subject.
Regardless, I'm disappointed with our media; I'm disappointed with our administration; and most of all, I'm disappointed in the people who have reacted so poorly and with such a mob mentality. Should he have used that analogy? Probably not, but it wasn't intended to cause any harm, and if you read the rest of his essay, I think his point is an important one.