The Art of the Pseudo-Date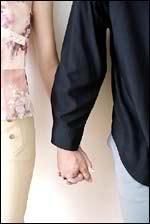 Gender Bending
What ever happened to the old fashioned date? You know what I mean. The man buys her flowers, takes her out on the town, pays for everything, and comes away happy with a kiss on the cheek. It just doesn't happen. Now we have group dating, speed dating (2 minutes, couples), internet dating,  informal dating, and now pseudo-dating. What happened to the traditional date?
My theory: Gender equality. Back in the day, women were the "inferior" sex. We all know how much bullshit that is now. You expect me to believe that the weaker sex is the one who can bat an eyelash and have 50 members of the stronger sex come running with everything they could want? Just admit it now: Women are good enough, smart enough, and doggone it, people like them… Sorry, SNL flashback. Let's try that again: Women are smarter, stronger (emotionally), more attractive, and control the world. It's true. I'm a guy and I know I'm whipped for a reason. I don't even have a girlfriend and I'm whipped in the generic sense. The earth is wearing sexy high heel pumps and they're stepping on my nads and making me dance.
But this isn't anything new. Women have always been in control. Maybe what's changed isn't women, but the male realizing how dense he's been all these years. Personally, I think it's time men embraced their position as pretty faces and muscles to be used and abused by the superior sex. I, for one, am experimenting via pseudo-dating.
You're What?
Pseudo-dating isn't anything special. In fact, it may even be less than special. I guess one could infer that it's a scientific experiment based on the ideas expressed at the intellectual whores website (as pointed out to me by misscapitalista). Basically, pseudo-dates are dates in which neither party is actually on a date. Close friends, family members, and acquaintances go on pseudo-dates all the time without ever knowing it. There are 5 basic requirements to having a pseudo-date:
It must be with someone you're not interested in romantically (at least not at the time of the pseudo-date).
It must be with someone who's not interested in you (or at least who doesn't appear to be).
It must be only you and another person, though sex is arbitrary. I certainly recommend the male-female paradigm simply because it's easier to fuck with people's heads as you'll soon find out.
It must be date stuff (dinner, movie, long walk holding hands).
There can be no sex (not even outside the champagne room).
Following these five guidelines, you too can, and probably have, experienced the pseudo-date. What really makes them fun is becoming aware of your pseudo-date status and playing with it.
Role Reversal
After getting my tattoo, and I essentially went on a reverse pseudo-date. I'm quite sick of having a waiter or waitress come to the table and expectantly look at me to order for myself AND my friend. And yes, it's always my friend, since I never get to go on real dates… and even if I did get the chance, it'd just end up like this. Because of this, I've begun to experiment with the idea of letting the woman take the dominant role. Every year, guys are expected to take a girl out on her birthday, their anniversary, and don't even mention the dreaded V-day. Sure, women will buy a card or a gift for their significant other, but guys are still expected to play the dominant role. I want a woman to take me out and wine me and dine me. I want a woman to cover the bed in rose petals and throw me down. I want to completely try it the other way around (even if it does mean taking a strap-on up the ass, though that would take some convincing).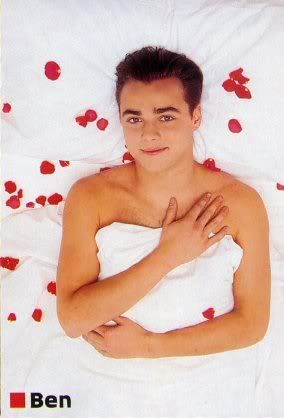 psychotik took me out to Tommy's Thai in Denver, which sounds like a greasy Thai dive. As it turned out, it was a nice upscale looking Thai place that was very reasonably priced. It wasn't too crowded or too empty. It was nearly the perfect date place (except for the prison cups, which I loved anyway). And since it was her treat, I asked Dixie to try something a little bit different. I asked her to order for me.
The waitress came over and looked at me as she asked, "Are you ready?"
"I'll have the Pad Thai with no onions and no shrimp," said Dixie, the wiatress turning to her and then back to me. "And he'll have the spicy Bean Noodle dish whose name the author of this piece can't remember even though he told me to order it for him at least twice." (I fudged the words a little)
Shock Value
I know. You're thinking it's not that progressive, but the way the waitress was surprised and taken aback as I gaily batted my lashes while she ordered was enough reward for me. People just don't expect a woman to be in charge, especially when Dixie and I are as physical opposites as we are (I'm big, she's small). It's almost assumed I'm running the show. even got really into it. At one point she said she was feeling kind of weird, especially when  she asked me to share a Thai Iced Tea with her:
"All we need are two straws and this could really be a reverse date."
"Yeah, but I'm not putting out that cheaply."
"Well, we could go to the Satin Lounge for a drink…"
Ok, so I clipped that conversation together from three different parts of our dinner discussion, but it certainly emphasizes my point. Women need to be stronger in social settings in addition to the workplace. Seriously. If you're a lady and you're unsure of this fact, get one of your guy friends (perhaps a gay guy friend) and ask him to be immasculated over dinner. You'll find that not only is it refreshing, but it's downright fun for both of you.
And that, my friends, is all there is to the art of the pseudo-date.
« The Best Bad Decision I've Ever Made