Drawing the Line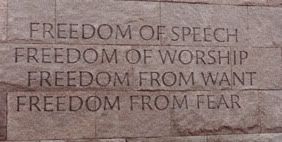 I'm seriously upset. Yesterday, I went out to do a think tank (Radio 1190's brand of man on the street pieces) and now I honestly fear for my First Amendment rights. The question was, "should pornography be protected under freedom of speech?" Admittedly, this is a vague and broad question, but for a reason. It's meant to make people think about it and then explain what they think should be banned or shouldn't. What scared me was the number of people who wanted to ban pornography straight up "because it's just not right." Wait, I'm sorry, did I hear that right? You want to ban it because it's just not right? Not because it's lewd and lascivious  or demeaning to women? Not because it's exploitational and harbors an environment that encourages misogyny? You want to ban it because it's JUST NOT RIGHT? You've got to be kidding me.
The First Amendment and Me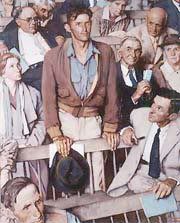 I'm a First Amendment absolutist. I believe that freedom of speech should be universal. If some neo-nazi shit head wants to stand there and spew racial slurs at me, that's just fine with me. That's his or her right. If some woman wants to make $500 bucks in a half hour by having pictures taken of her naked, I'm ok with that. If a Jehovah's Witness wants to come knock on my door and try and give me pamphlets, I wish him the best of luck. As far as I'm concerned, there should be a soapbox at every corner for someone to stand on. Even better, I think there should be some dumbass asshole standing on a soapbox on every corner so we can yell at him. The fact is, as a writer and a journalist, there's nothing more important to me than being able to speak my mind. And those of you who know me, know I do it often I do just that.
When I was in high school, I got the school to give me access to the proxy that blocked many of the sites deemed "unacceptable" because their proxy also blocked pages about South Park, my chosen controversial topic for a persuasive essay. I fought past the librarians, complained to my teachers, bitched directly to the principal and got things fixed. We still had a porn blocker, but within a month, it was common knowledge how to get past it. It's altogether wrong for any censorship of any kind to take place, especially if material is getting blocked that has a serious message to get out.
It was relatively ironic that when I walked into my media law class this morning, we were discussing obscenity, indecency and the First Amendment. I've been extremely impressed at how good the court has been about protecting my freedom of speech. Currently the Supreme Court has set up a three part test requiring all parts to be to true in order to find out whether something is obscene:
It's obscene if "an average person, using contemporary local community standards, finds the work in question, taken as a whole, appeals to prurient interests." In other words, if the normal person in the community in question think the entire magazine or movie, in every sense, is meant to give you a hard on, it's fulfills part 1.
It's obscene if "it depicts, in a patently offensive way, sexual conduct specifically defined by state law." In other words, if it graphically shows masturbation, rape or penetration, it fulfills part 2.
It's obscene if "it lacks serious literary, artistic, political or scientific value." I think that one's pretty self-explanatory.
In essence, nudity is not obscene, nor are many of the publications that people so vehemently want blocked. Obviously, there are some things that change the ruling. Child pornography, for instance, is always considered obscene, but only if an actual child was used. If they digitally make someone look younger, it's still legal, just as it is if they create computer generated kids to make porn with. The way I see it, if they're going to ban child pornography, which is the worst of the worst, they shouldn't allow loopholes like that. It's also obscene if it's targeted at kids. I think that's bullshit. I mean, I don't think you should target kids with porn, but the line the government draws between child and adult is set in stone at 18. Porn should be available at puberty. It's no wonder no one knows jack shit about sex.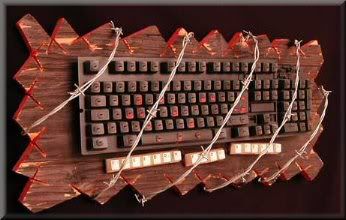 Porn Exploits Women!
"Men are equally degraded in pornographic films."

"But men are always in a position of power!"

"But men are the ones who want the product so bad. They're the victims!"

"Well… then, it exploits men… by exploiting women."

"And?"

"It exploits people."
The real key when most people discuss the question of whether porn should be protected is exploitation. I think almost everyone agrees that child pornography is right out, myself included, so lets look at other forms of exploitation. Most prominently, there's exploitation of women. The idea that pornography creates a hostile environment for women is nothing new. Many lawyers, including Catherine Mackinnon, believe a woman has the right to sue the producers of pornography if they're directly harmed by it. If a woman is raped, does that mean the makers of a film that showed images of rape should be found directly responsable? I don't think so. I agree that pornography is often demeaning to women − I said as much in my discussion of pornography − but there's a big difference between saying it's degrading and saying it's the cause of misogyny. It's like trying to blame video games for violent attacks like Columbine. Even TSR, the makers of Dungeons & Dragons has been sued for "harboring and fostering an environment in which children are encouraged to fight." I'm sorry, but I've never heard of an RPG geek going medieval on someone's ass.
Snowballing (not a Clerks reference)
The adult film industry is more than a six BILLION dollar industry in America. That's huge, especially since the market isn't declining the same way others here are. Personally, I don't think we can afford to lose the adult industry. Sure, there's plenty of porn out there I don't like, but it's still important to let it exist. I hate to make the slippery slope argument, but with the First Amendment, it really does seem like if we give in on one thing, it'll steamroll, with the "moral majority" leading the way. I subscribed to Playboy Magazine for two and half years, from the time I was 12 till shortly after I turned 15. Sure, I love the pictures, and abused them (right along with myself) whenever I got the chance, but I also read the articles; the brilliantly written, highly entertaining articles. Not every interview, story, or piece of fiction was good, but a lot of it was. If we stop pornography, we lose that. Playboy will go down with it.
Then what's next? Publications with erotic stories? News articles about the sex industry elsewhere? News articles about politics here? I for one don't intend to let my mouth be forcefully closed, and I really hope other people come to the same realization.