Wrap, Nap, Crap
I like naps. I really do. In high school, I fixed my schedule so that I slept for 3 hours when I got home, did homework until late in the night and slept 3 hours before going back to school. It worked far better than trying to get work done at the end of the day. I've also enjoyed my fair share of cat naps (really short, but really refreshing), daytime naps (specifically in the sunlight when the warmth puts you to sleep), and worn out naps (like after a day of hard skiing).
King of what? Not Breakfast Burritos!
When I was in Hebrew school way back in the day, I used to get picked up from school by my Nana Marjorie and spend time at her apartment before school. There, I would do homework or watch TV. After about an hour and half, my Nana would drive me over to Temple Sinai by Coolidge Corner and drop me there. One day, she dropped me off and it turned out I didn't have school. I didn't feel like waiting outside the doors of the locked temple, so I wandered down the street to Coolidge Corner to hang in the shops for the two hours I was slated to wait.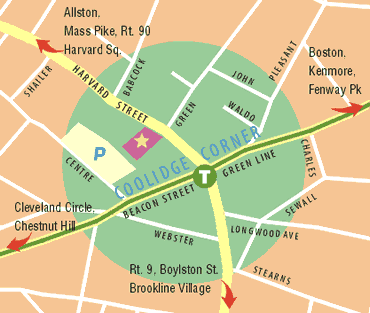 Coolidge Corner is smack dab in the middle of Brookline. It features the ever pleasurable Coolidge Theatre where I witnessed the premiers of Dogma during high school and the Rocky and Bullwinkle festival annually with my father. It's also home to the New England Comics my brethren and I spent hours perusing as kids. Finally, it hosts many local restaurants and eateries like the Coolidge Corner Clubhouse (the only Boston bar I know of where Anchor Steam is on tap), ice cream palace J.P. Licks, and formerly Zataar's Oven. It also contains the standard chains such as McDonald's, CVS, Dunkin Donuts, and another CVS. Yes, two CVS's less than a block away from each other. No, I don't know why.
Regardless, I wandered over to New England Comics and browsed. Soon, I found myself hungry. I wandered over to McDonald's only to discover that *gasp* I only had $2.50! But lo! There, on the shining glorious menu was a new item. Chicken Fajitas! And they were only $0.99 cents ($1.14 after tax… I can't believe I still remember that)! I was saved, my hunger abated, and best of all, they actually tasted good.
Within a few weeks, I knew I was an addict. I was stealing my Nana's laundry quarters (10 a week) so I could steal away and eat a McDonald's fajita before school each day. It's a depressing fact. If Nana ever found out, I swear I would've sucked cock for fajitas. But McDonald's couldn't stop there. Soon after, they introduced the breakfast burrito. It was heaven and hell in one; so tasty and yet so evil…



Now that the back story is done, I can get to the real reason I'm bitching once again. McDonald's stopped making breakfast burritos several years ago. Today, on my way home from DJing, I stopped at Burger King to pick up some food. They had breakfast burritos… for $0.99… I thought it was deja vu all over again. I bought two, brought them home, and settled down for ecstasy. Unfortunately it was ruined from bite one. In the McDonald's breakfast burritos, the sausage was in small balls mixed nicely with the other ingredients. In Burger King's, it was half a sausage patty with eggs and salsa tossed in a tortilla. Horrendous.
Moral of the story: Don't buy Burger King breakfast burritos. They suck.
« Trials, Tribulations, and Trouble Shooting