Obama Comic Madness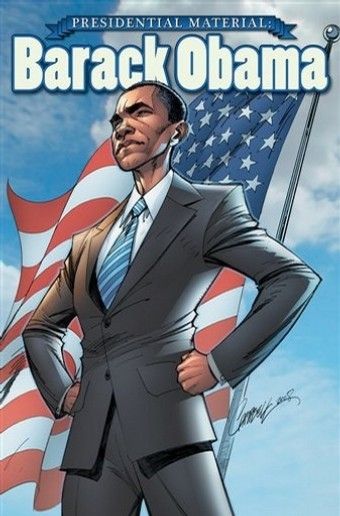 As if it weren't enough that the president-elect got his own origin story in a comic before he got elected, the upcoming January 14 issue of The Amazing Spider-Man will be featuring the nation's first black president as a side-kick. Lisa Tolin of the Associated Press reports that Joe Queseda, Marvel Comic's editor-in-chief, was so pleased that Obama told the press that he collects Spider-Man, he decided to give him a "shout-out" back.
Of course, this could be a ploy, since it has been reported that Obama was a bigger Batman fan (and who can blame him). Whether appearing in Spider-Man will sway the president-elect is yet to be seen, but one thing is certain: this is one of the silliest stories in politics today.
Even worse, the plot is idiotic:
The comic starts with Spider-Man's alter-ego Peter Parker taking photographs at the inauguration, before spotting two identical Obamas.
Parker decides "the future president's gonna need Spider-Man," and springs into action, using basketball to determine the real Obama and punching out the impostor.
Obama thanks him with a fist-bump.
I shit you not. A presidential fist-bump.
I still think it's kind of cool that Obama is a comic book geek like many of us. And yes, I did go out and buy a copy of that other comic about Obama. But making him a character in Spider-Man in such a lame story? Come on.
Where's the cyborg attack? Or the terrorist plot? And what the hell is up with Spidey using basketball to figure out the real Obama? Could it be any lamer?
Or perhaps I'm wrong and this is the most awesome thing since DC killed Superman (rather than the lamest thing since bringing Superman back Jesus-style).
There are certainly people excited about this one. I'm just not one of them.