The Day Before Christmas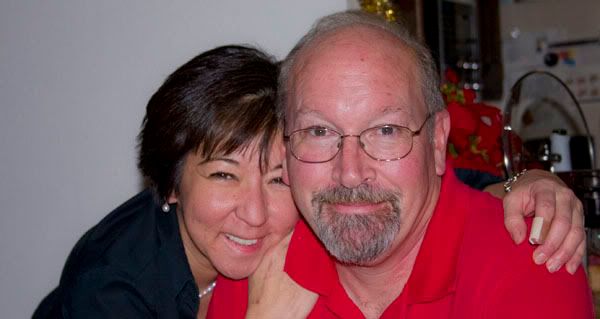 My uncle Bruce and his girlfriend Alison who hosted Christmas dinner.
This was the first time I've ever attended Christmas with my family.
Forever the screwup, I tried to pickup Starbucks Gift Cards for my family on Erev Christmas. It wasn't that I didn't know what to get them, but that I was simply too lazy to do it until I felt a deadline (this why I love journalism). Unfortunately, events conspired to foil my perfect plan.
Because of my failure, I filled their Christmas cards with the following short poem about what exactly happened:
At this Christmas time, we wanted a gift
that you'd like and enjoy and could give you a lift.
I said, "We could get them a case of Odwalla!"
"No, it's too Boulder. Too hippie," said Paula.
"They do like their coffee," Will pondered aloud.
"Gift cards from Starbucks would please the whole crowd."
We smiled and nodded; we knew where to go.
Starbucks gift cards were on sale at Costco.
I tried to go in, but was stopped at the door.
My card was no good; I was a member no more.
I did try my best, but did epically fail,
so I say with remorse, "Your card's in the mail."