All Quiet on the Pacific Front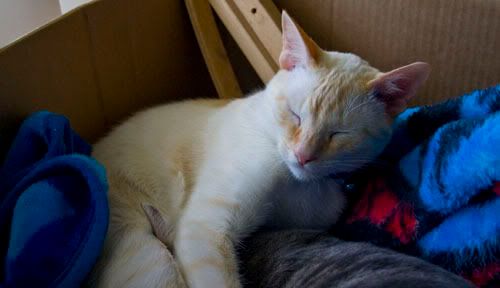 Harley's arm lies across Hooker's head as they nap in the goodwill box.
For more catatonic pictures of Guam, click here.
The last few days have been lazily spent lounging around. I got moderately sunburned snorkeling the other day and have been avoiding the sun. There's no cracking or peeling, so it's minor, but I figure better safe than to push it. The cats seemed content to join me in my laze, so who am I to question.
With Anthony back, I seem to get left at the house more than before. Really, it's no surprise, and hanging at the house is better than having to sit around outside the shops on base (since only the enlisted and dependents can go into most of them).
We went out to see Hancock yesterday, and while an enjoyable film, it certainly had its share of issues. Still the best attempt at a superhero movie I've seen. The real test will be Hellboy II, which sits 2nd in my Most Highly Anticipated Films of the Summer List (Speed Racer was #1).
For the sunset tonight, Denise and I took a drive down Cross Island Road and around the Southern tip of Guam. It's a much different island there than the main strip, but it yielded several great sunset shots overlooking Guam and the naval base.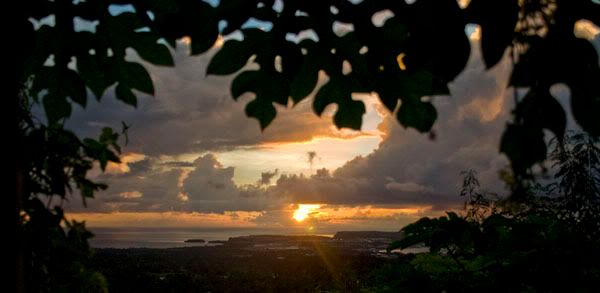 « Welcome Home, Petty Officer Montoya.