Polaris Point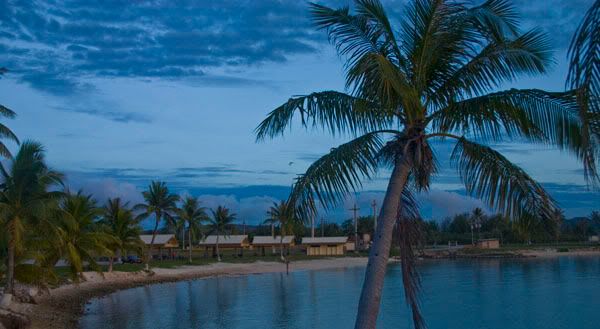 Polaris Point is sadly only accessible with military ID.
For more pictures of beautiful Guam, click here.
In the midst of the nearby Apra Harbor lies a man made peninsula known as Polaris Point. As we drove back from seeing Get Smart, Denise decided on a whim we should wander out to the beach to watch the sunset.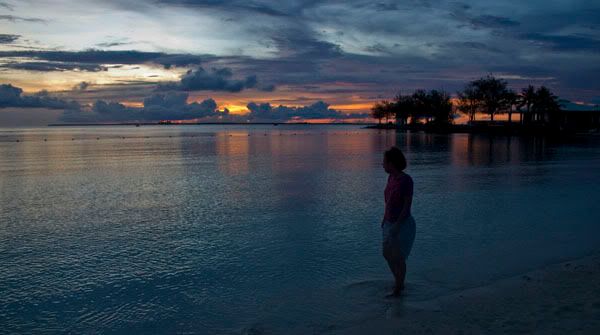 We wandered the shore, our toes cooling in the water as the sun dipped below the clouded horizon.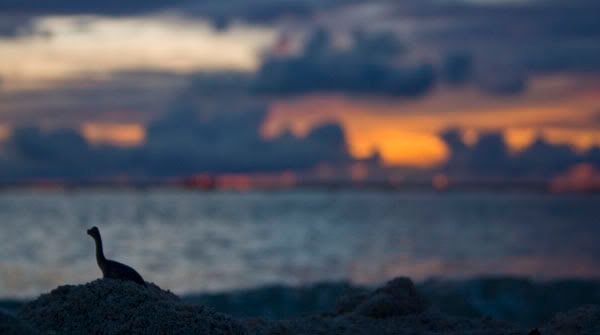 Along the way, I came across a toy dinosaur, who joined us for our journey.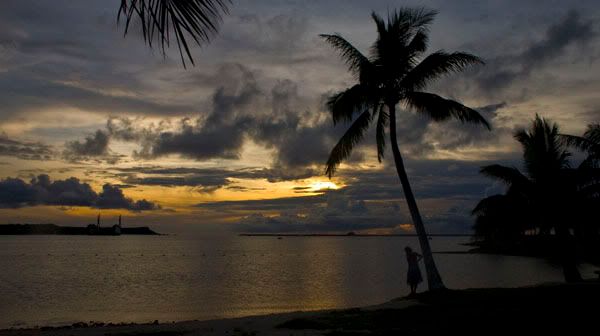 The sunset was perhaps the most glorious I've seen since I've been here.
Tomorrow, we wake up early and go kayaking along the ocean, lunch and our snorkeling gear in tow. I haven't gotten a hold of an underwater camera or camera kit yet, but I'll get some pictures some time soon, for now, simply enjoy the colors of the beautiful sunset.