Balibago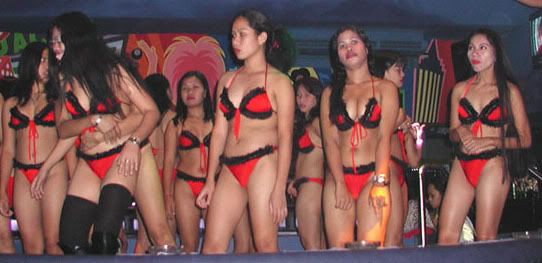 After further research, it appears the part of town with all the clubs is known as Balibago. According to the website, "Balibago is a nonstop, drunken revel seven days a week, everyday of the year. Recreational sex is the sport of choice. You can enjoy full privileges with one or more attractive young females regardless of your age, weight, physical appearance, interpersonal skills, wealth or social class."
Looking around at these older westerners with young Filipino women, I can't help but wonder if love truly exists here. Are these men deceiving themselves into believing this physical contact is true emotion? Do they even care? Do the girls believe their sugar daddies are the best possible relationships?
I wish such doubts wouldn't enter my head. I want to believe in love and romance. But maybe I'm simply too naive even now…
« Spartans, What Is Your Profession!?
Extremes »